Directions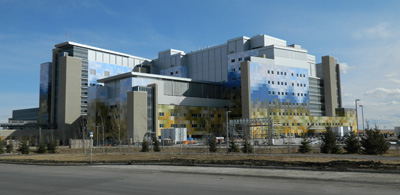 SHC Location
4448 Front Street Southeast
Calgary, Alberta
T3M 1M4
Phone: 403-956-1111
South Health Campus (SHC) is located in the southeast of Calgary. Take Deerfoot Trail to the Cranston Ave/Seton Blvd exit and head one block east on Seton Boulevard. South Health Campus will be on your right.
Google Maps
SHC currently appears on Google Maps with individual listings for each clinic and service that opens during the Fall of 2012. Once the Emergency Department opens in the Winter of 2013, SHC will appear as one hospital listing.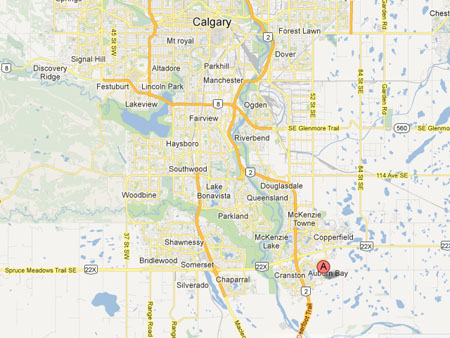 South Health Campus on Google Maps 
Transit Directions
Please refer to the campus map below to understand where the transit stops in relation to the available entrances to the building.
Campus Map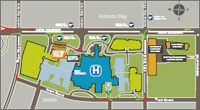 Refer to map on second page of brochure. 
Please keep in mind that in the coming months as SHC continues to open services, this map will change in terms of entrances and available parking lots for staff and visitors.
Please check back frequently to stay on top of the best way to access parking and building entrances.