Passion for Health Events in Your Community
Thursday, May 26, 2016 8:53 AM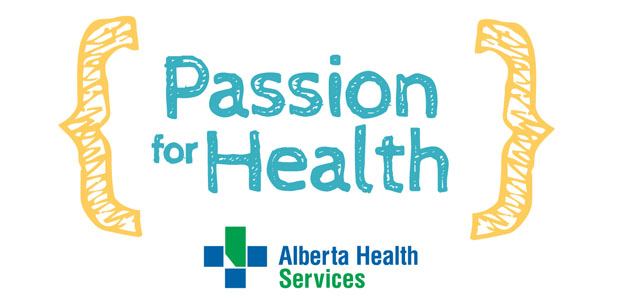 Central Alberta Children's Festival interview
Central Zone had our Passion for Health event at the Central Alberta Children's Festival. Our partners included: Oral Health, Nutrition Food Services and Addictions and Mental Health. Hayden, 9, a Jr. Reporter with SHAW TV also stopped by our booth to learn more about AHS and our Passion for Health tent.
Every day, the Alberta Health Services team delivers high-quality health care to you and your family. By attending events across Alberta, we are able to have meaningful conversations with Albertans in the community about health topics important to you.
Join the conversation, in person, at our various events throughout the province.
Upcoming Calgary Zone Passion for Health events
Peter Lougheed Wellness Jubilee
Date: June 18
Time: 10 a.m. to 3 p.m.
Location: PLC
UCalgary Strong Carnival
Date: Wednesday, Sept. 8, 2016
Time: 4 p.m. to 8 p.m.
Location: University of Calgary
Upcoming Edmonton Zone Passion for Health events
Canada Day at the Legislature
Date: Friday, July 1, 2016
Time: 10 a.m. to 7 p.m.
Location: Legislative Assembly of Alberta, 9820-107 Street, Edmonton, AB
St. Albert Farmers' Market
Date: Saturday, July 9, 2016
Time: 10 a.m. to 3 p.m.
Location: St. Albert and District Chamber of Commerce, 71 St. Albert Trail, St. Albert, AB
Sage Seniors Housing Forum
Date: Saturday, Sept. 24
Time: 9 a.m. to 3 p.m.
Location: Central Lions Seniors' Recreation Centre at 11113 113 St., Edmonton, AB
MacEwan University Block Party
Date: Details coming soon!
Time:
Location:
Upcoming Central Zone Passion for Health events
Viking Seniors Conference
Date: Thursday, June 16
Time: 8 a.m. to 11:50 a.m.
Location: Viking Seniors Centre – 5024 – 53 Ave, Viking, AB
Seniors Week in Central Zone
Date: Details coming soon!
Time:
Location:
Augustana Campus Wellness Fair
Date: Tuesday, Aug. 30
Time: 10 a.m. to 2 p.m.
Location: University of Alberta Augustana Campus, 4901-46 Ave, Camrose, AB
Three Hills Discovery Night
Date: Wednesday, September 7
Time: 5:30 p.m. to 8 p.m.
Location: Three Hills
Peaks to Prairies Screening and Prevention Day
Date: Details coming soon!
Time:
Location:
Upcoming South Zone Passion for Health events
Chinook Regional Hospital Open House
Date: Saturday, June 25
Time: 10 a.m. to 2 p.m.
Location: CRH Atrium, 960 – 19 St. S. Lethbridge
Live Well Showcase
Date: Thursday, Sept. 15 to Friday, Sept 16
Time: Thursday – 10 a.m. to 5 p.m., Friday – 10 a.m. to 4 p.m.
Location: LSCO, 500 11th Street S, Lethbridge, AB
Fresh Fest at the University of Lethbridge
Date: Details coming soon!
Time:
Location:
Upcoming North Zone Passion for Health events
Grey Matters Conference
Date: Tuesday, Sept. 20 to Wednesday, Sept. 21
Time: Tuesday – 7:30 a.m. to 5:30 p.m., Wednesday – 7:30 a.m. to 3:30 p.m.
Location: Pomeroy Inn and Conference Centre, 11633 100 St, Grande Prairie, AB