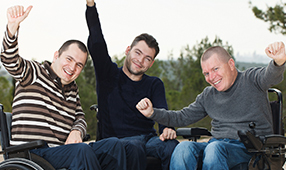 Staying safe and maintaining a meaningful and active life is important for all Albertans.
As health issues vary with each of us, there are many options in which Continuing Care can help you.
Together, we can help you make the best decisions possible for your unique situation. Start with contacting a case manager to get Continuing Care services.
Home Care
Home Care can help you stay in your own home, retirement residence, or senior's apartment. By adding home care services, organizing private pay services or having extra family support, many people are able to remain safe and independent.
Seniors Lodges
Seniors lodges can help you with things like housekeeping, meals and laundry as well as social, leisure and recreational activities. If you are interested in a lodge, please contact them directly to find out more.
Designated Supportive Living
Like seniors lodges, designated supportive living (DSL) can help you with things like meals, housekeeping, linen and recreational services. Designated supportive living is a great option if you need more help than you can get at home or a senior's lodge. Home care resources are on-site 24 hours per day, 7 days per week.
DSL care and supports are organized into 3 levels to best support you.
More about designated supportive living...
Long Term Care
Long term care is for a small number of individuals who need 24/7 onsite nursing care.
Palliative and End of Life Care
Palliative and end of life care is for people with a serious chronic disease or life-limiting illness. In Alberta, we have many options where palliative and end of life care may be provided—your home, a hospital, a continuing care center, or a hospice.
More about palliative and end-of-life care...