Getting a Case Manager
Continuing Care

Case Manager
Getting a Case Manager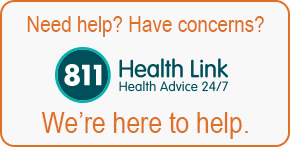 When the day arrives that you decide extra support would be helpful, getting the care you need begins with an assessment by a Case Manager.
Your first step is to call Health Link at 811 to arrange for your assessment.
If you are in hospital when you need your assessment, then an onsite Transition Coordinator will act as your Case Manager until you're discharged from acute care.
Whether you're starting the process from home or hospital, you and your team of health-care professionals will work together to find the right mix of support for your abilities and your lifestyle.
Assessment Tools
Everybody is assessed the same way using a standardized assessment tool called the InterRAI Assessment. It's designed to collect information on a broad range of physical, mental and social abilities. It also measures your strengths and identifies areas that may require more assistance. For more information: The Right Care in the Right PlaceSeniors Living Options Assessment
Once your assessment is complete, your Case Manager will share the results of the assessment with you. With your permission we can also share this information with your family/legal representative.
Your Case Manager will discuss with you the level of care that best suits your needs. You will work collaboratively with your Case Manager to ensure your living option will also respect your social, psychological, cultural and spiritual needs.
Am I eligible for this?
You can apply, or be referred for an assessment, if you:
Live in Alberta
Have an Alberta Health Care number, or
Have applied for and are eligible to receive Alberta Health Care coverage