Mental health services for children and youth in South Zone
Friday, February 19, 2016 11:08 AM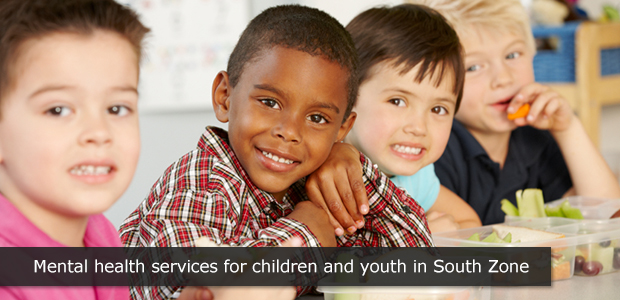 Improving access for families to child and adolescent mental health services, particularly in Medicine Hat, is important for Alberta Health Services (AHS).
In South Zone, AHS has identified a need for dedicated inpatient psychiatric services and additional mental health services for children and youth, and is working on finding solutions to fill this need.
AHS recently recruited a child psychiatrist in Medicine Hat who provides child psychiatric consultation to the Medicine Hat Regional Hospital and support for the addiction and mental health team in the city. There are two child psychiatrists working in Lethbridge who provide child and adolescent psychiatric services to the Chinook Regional Hospital.
Typically, younger children who require mental health services are supported in the home by family and intensive outpatient and community-based services. A mobile crisis team and other mental health staff work directly with parents to provide services for children.
Sometimes children and adolescents in South Zone who require hospitalization for acute mental health issues are referred to Calgary hospitals.
AHS also has a five-day program for child and adolescent mental health (CAMP) in Lethbridge at the Chinook Regional Hospital for assessment and stabilization.
In Medicine Hat, AHS has a number of community-based services, including access to individual and group counselling for children and youth. AHS is working directly with school divisions on building the mental health capacity to provide integrated, school-based community mental health promotion, prevention and early intervention programs.
Counsellors, teachers and families are working together to provide the supports for children and youth with the goal of reducing the need for intensive mental health and crisis services.
AHS also works with schools and local police on assessing and responding to school violence and threatening behaviours.
Dedicated mental health crisis staff work in the hospital emergency departments to assist with assessment of patients.
AHS is committed to ensuring care is delivered in the best possible way to the people who need it most. Providing mental health services to children and youth is difficult work. AHS addictions and mental health teams are dedicated to helping these families through challenging times.