What Matters to You?
Tuesday, May 29, 2018 10:49 AM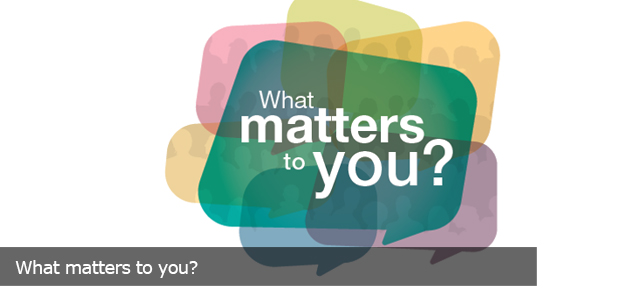 Quality and Patient Safety Education
Vanessa Bulmer, Quality & Patient Safety Education Consultant, explores a wide variety of topics affecting patient safety and healthcare quality improvement. Subscribe now for your regular dose of quality improvement.
Episode 6: What Matters to You?
Aria Gaudet and Jennifer Symon explain the What Matters to You campaign – what it is, what benefit it can have and why asking someone the question it is named after is so important to each of them.
Learn more about the June 6 What Matters to You? Day campaign and use #wmtyAB on social media to get involved.