Deb Gordon
Vice President and Chief Operating Officer, Clinical Operations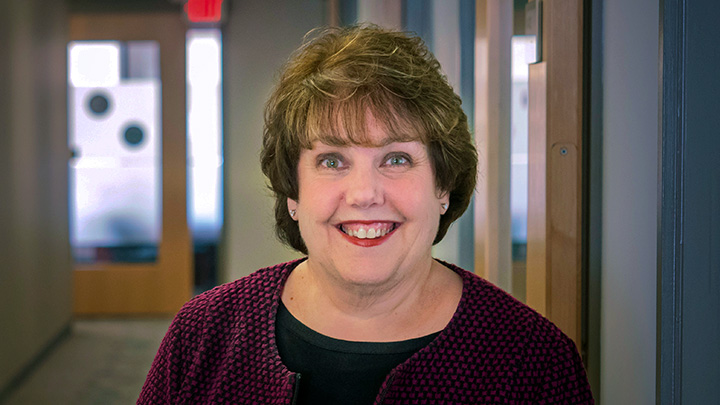 Deb Gordon is Vice President and Chief Operating Officer for AHS Clinical Operations. Deb and her physician dyad partner, Dr. Sid Viner, are responsible and accountable for health services delivery throughout the province. They are also executive sponsors for the AHS Sustainability Program, along with Colleen Purdy, Vice President, Corporate Services, and Chief Financial Officer.
Deb is a senior leader with experience and expertise in urban and rural health service delivery across the continuum of care: acute tertiary and quaternary care; academic health centres; professional and collaborative practice, including nursing and allied health professions; clinical workforce planning, and leadership.
Deb is a registered nurse with a Bachelor of Science in Nursing from the University of British Columbia and a Master of Business Administration from the University of Alberta. She holds a Certified Health Executive (CHE) designation from the Canadian College of Health Leaders.
A dynamic and enthusiastic health services executive, Deb is dedicated to safe, quality patient care, and has an equally strong commitment to supporting staff and physicians.
When she is not at work, Deb loves spending time with family and friends, travelling, curling and shopping.