Sean Chilton
Vice President People, Health Professions & Information Technology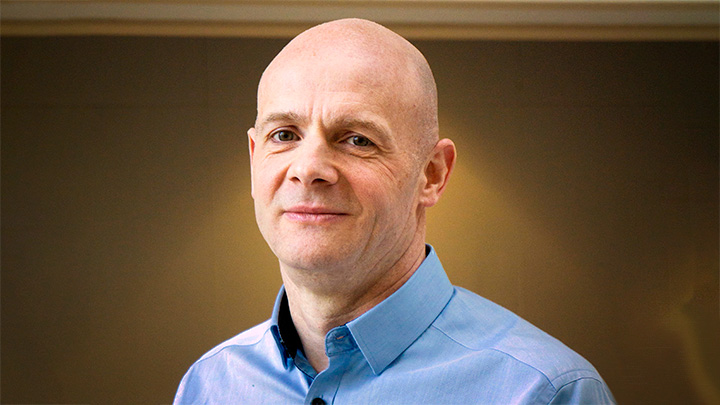 In his role as Vice President of People, Health Professions & Information Technology, Sean Chilton leads the provincial program of Health Professions, Strategy and Practice (HPSP) and Midwifery Services, People, and Information Technology.
Sean is a visionary leader with excellent interpersonal and communication skills. He has created sustainable, positive working relationships with diverse stakeholders inside and outside of the health sector and is a well-respected leader in Alberta Health Services.
Sean graduated from the Royal Oldham School of Nursing as a registered nurse. He was working as a nurse in ICU when he responded to a recruitment ad from Alberta in the early 1990s. Within six months he was in Grande Prairie working in Emergency and Day Surgery at the QEII Hospital.
In the 21 years he was based in Grande Prairie, Sean worked as a nurse, program leader, regional manager, director, corporate business officer and vice-president. His clinical and corporate leadership experiences cover a variety of areas, in rural and urban settings, including: clinical operations, medical affairs, quality improvement and patient safety, privacy, emergency response, primary care, and public health programs. Sean served as Chief Zone Officer for South Zone for five years and during that time sought to create an energetic team and re-engage and re-establish positive working relationships with communities, including the local indigenous populations.
Most recently, Sean's responsibilities include leading the health professions, IT and people teams and he has been proud to support the implementation of ConnectCare as executive co-lead.
Sean is an active person, enjoying cycling, hiking, running and spending his time outdoors and on the water. He particularly enjoys camping and relaxing around the fire.