Alberta Health Services wants to End PJ Paralysis by helping our patients get up, get dressed and get moving, so they can get home sooner.
What is PJ Paralysis?
PJ Paralysis is a term to describe the negative physical and psychological effects experienced by patients who spend lengthy periods of time inactive, and in their pyjamas while in hospital. People on lengthy stays can lose muscle strength, which leads to longer hospital stays. Wearing only pyjamas can also make a person feel less human, more vulnerable and constantly remind them they're ill.
The End PJ Paralysis movement was started by Professor Brian Dolan of the United Kingdom's National Health Service (NHS).
If patients stay in their pyjamas for longer than they need to, they have a higher risk of infection, loss of mobility, fitness and strength, and will ultimately stay in hospital longer. If we can help patients get back to their normal routine as quickly as possible, including getting up and out of bed, this will mean a quicker recovery.
bedbound patients lose 1 – 5% of their muscle strength every day they are in bed
Many patients lose the ability to carry out routine daily functions like bathing, dressing, getting out of bed and walking, due to unnecessary bed rest
For an older person, a loss of muscle strength can make the difference between dependence and independence
Every 10 days of bed rest in hospital is the equivalent of 10 years muscle aging in those over 80
Join the #endPJparalysis movement
The End PJ Paralysis movement is a joint effort between AHS staff and physicians, and our patients and their families. This approach enables family members to contribute to the care of their loved ones by bringing in items such as day clothes, well-fitting shoes and toiletries.
We encourage patients, families, staff and physicians to share your efforts to help AHS end PJ Paralysis with the #endPJparalysis hashtag on social media.
Related Resources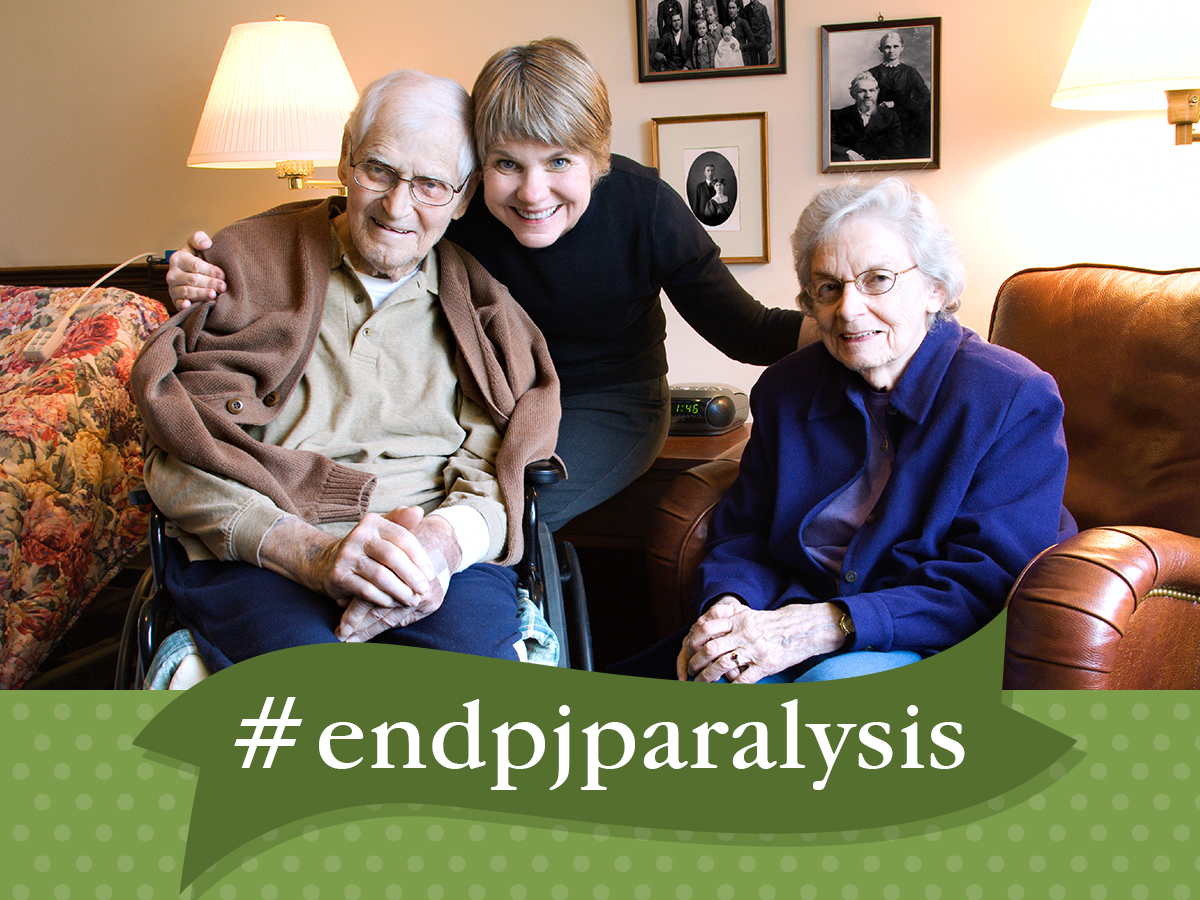 Frequently Asked Questions
Is ending PJ Paralysis a requirement or is it optional?
PJ Paralysis is a voluntary initiative for both staff and patients.
Why should patients participate?
The premise of #endpjparalysis is remarkably simple, enabling hospitalized patients to get up, dressed and moving in order to prevent deconditioning, feel healthier, happier and recover more quickly.
65% of patients admitted to hospital are 65 or older. A person over 80 who spends 10 days in a hospital bed will lose 10% of muscle mass. This could be the difference between going home and going to an assisted care facility.
How can I help my loved one in hospital?
If you know someone in hospital for a long stay, pack them day clothes, help them with laundry and encourage them to participate in a healthy daily routine.
Who can I talk to if I have questions?
Patients and family members can ask their care team, including nurses, rehabilitation staff like occupational and physical therapists, about ways to help their loved one get up, get dressed, and get moving.