Where End PJ Paralysis Started: United Kingdom
International Movement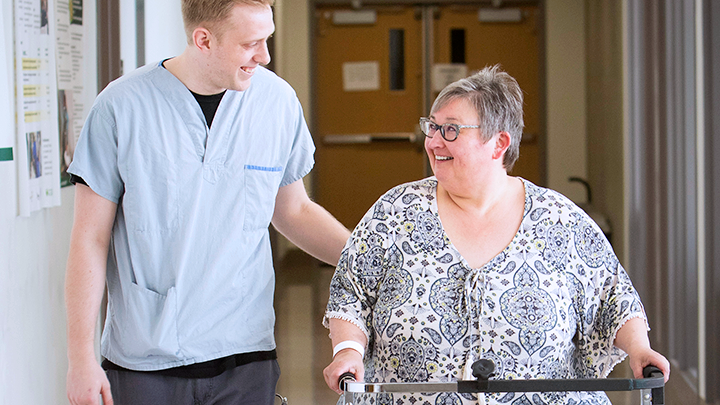 The End PJ Paralysis movement isn't the first to highlight the health risks of prolonged bedrest. Dr. Richard Asher, an eminent British endocrinologist and hematologist, wrote an article in the British Medical Journal just after the Second World War which speaks to the dangers of a "bed-centric" model of providing care. Long ago, the wisdom of patient dignity and mobility was emerging as healthful insights were ensuring faster patient recovery.
In 2018, the End PJ Paralysis movement was started by Professor Brian Dolan of the United Kingdom's National Health Service. "Pyjamas make you perceive yourself as unwell," said Brian Dolan, a visiting professor of nursing at Oxford Institute of Nursing, Midwifery and Allied Health Research in the U.K.
"People come into hospital, they get into their pyjamas, and then they are paralyzed in their pyjamas," he said. He started the #endpyparalysis hashtag and by spreading the message, aims to shed even more light on the importance of the positive mental and physical benefits of getting up, dressed and moving.
This is now in UK, Europe, Australia, New Zealand, the US and Canada, and continues to spread!
How End PJ Paralysis started at AHS
Every day, health care staff across the province help patients mobilize, but Leduc was the first Alberta Health Services hospital site to join the End PJ Paralysis movement. Read the full story.
After the positive momentum from the work done in Leduc, the Calgary Zone Patient and Family Centered Care team started working to test this concept in 9 units across the zone. These pilots were at Rockyview General Hospital, Foothills Medical Centre, Peter Lougheed Centre, South Health Campus and High River Hospital. These pilots proved very successful. Now, these practices are rolling out all across the province.