Meet the Nominees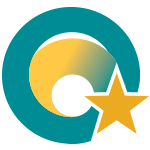 Congratulations to the record 153 teams and individuals who were nominated for a President's Excellence Award this year. Every one of our nominees demonstrates the highest levels of commitment, innovation and dedication to ensure Albertans receive the best possible care.
We invite you to meet our nominees on our new tumblr page, which will be updated with more photos of our nominees as they come in.
If you are a nominee who hasn't had a chance to submit a photo, email it to PresidentsExcellenceAwards@ahs.ca with your team name and award category.
Thank you to everyone who made a nomination. You can learn more about the President's Excellence Awards categories below.
Together, our people to amazing things every day. Thanks to all our staff, physicians and volunteers across the province who promote wellness, improve lives and save lives with their energy, expertise and compassion.
If you have any comments or questions, email PresidentsExcellenceAwards@ahs.ca.