With the help of several foundation partners, the Text4Hope service was launched in the spring, sending subscribers text messages of support in the hope of easing stress and anxiety. Over the past several months, we have been hearing how this program has helped Albertans. We are pleased to share one of those stories from Jaime Gonek, a lab technologist, runner and mom of four.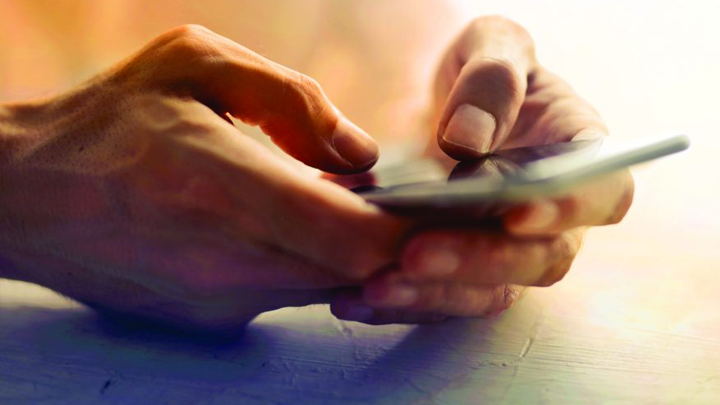 Text COVID19HOPE to 393939 to subscribe.
Feeling stress, anxiety and depression due to the COVID-19 crisis? We can help.
The Mental Health Foundation, in partnership with Calgary Health Foundation, the University Hospital Foundation, the Royal Alexandra Hospital Foundation, Alberta Cancer Foundation and the Alberta Children's Hospital Foundation, is supporting a new Alberta Health Services program Text4Hope – a free service providing three months of daily Cognitive Behavioural Therapy (CBT)–based text messages written by mental health therapists.
An Alberta-based innovation, Text4Hope is an evidence-based tool that helps people identify and adjust the negative thoughts, feelings and behaviours a pandemic might be expected to provoke.
Through a set of daily messages, people receive advice and encouragement helpful in developing healthy personal coping skills and resiliency.
Community members simply subscribe to receive ongoing supportive content. There is no cost, however standard message rates pay apply. Please check with your mobile provider.
How to Connect
Text COVID19HOPE to 393939 to subscribe.
Text4Hope-Addiction Support and Text4Hope-Cancer Care are also available and designed to help Albertans dealing with psychological issues related to addiction and cancer issues. The expanded services are funded by the Mental Health Foundation.
Text Open2Change to 393939 to subscribe to the addiction program.
Text CancerCare to 393939 to subscribe to the cancer program.
First responder messaging services are available, visit: TEXT4WELL-BEING & TEXT4PTSI.
The program provides one-way communication and does not replace other mental health therapies and supports. It is a helpful option for people in self-isolation who can't access face-to-face services, as well as those in remote locations.
Text messages are free, dependent on the users cell phone plan. Some users may be charged per text message depending on their cell phone plan with their current provider. We encourage users to check with their provider as standard message rates apply. If they are unable to sign-up due to potential costs, we encourage them to visit Help in Tough Times where free resources are available, including variety of mental health related podcasts and videos for download.
---
Text4Hope is an Alberta Health Services program offered in partnership by: