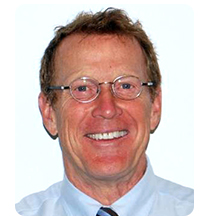 Gregory Cummings is the Chief Zone Officer for the AHS North Zone. He shares accountability with Dr. Albert Harmse, Acting North Zone Medical Director.
Cummings took the position of Chief Zone Officer for the AHS North Zone in September, 2016. He holds both a Master Degree of Business Administration and a Master Degree of Social Work. He has postgraduate diplomas in Continuing Care Management and Adult Education. He also holds an undergraduate degree concentrated in criminology and corrections; the earlier years of Cummings' career was spent as a practitioner in the field of corrections.
Cummings has many years of experience in the delivery and administration of health and social services programs in northern Canada, British Columbia's lower mainland, Saskatchewan, and now Alberta.
He came to his position at AHS after seven years as the President and Chief Executive Officer of the Heartland Regional Health Authority in west-central Saskatchewan. During his time there, he also became a Certified Lean Leader in the Saskatchewan Health System.
From 2006-2009, Cummings was Assistant Deputy Minister for field operations and Deputy Minister for the Northwest Territories Department of Health and Social Services. In these roles, he led the Joint Senior Management Committee of Health Authority Chief Executive Officers and Health Department Senior Managers. He also had a key leadership role with the Council of Board Chairs. From 2003-2006, he served as Chief Executive Officer for the Yellowknife Health and Social Services Authority and from 2000-2003, he served as Chief Executive Officer for the Tlicho Community Services Agency.
Throughout the 1990s, he worked as a Director with Vancouver's University Hospital and as a Senior Manager with the Fraser Valley and Richmond Health Authorities. He managed a portfolio that included up to 450 sub-acute, intermediate and extended care beds, including the oversight of adult day programs. During this time, Cummings developed his expertise in the management of the continuum of care for the elderly. He maintained his clinical expertise by working with the University of British Columbia's Head Injury Program and operating a private practice which offered assessment and treatment services to families impacted by traumatic injuries.
During the 1980's, he worked in Northern Manitoba and the Kivalliq Region of Nunavut.
Cummings has served as a Board Member on the Canadian Healthcare Association, the Mental Health Commission of Canada, HealthCareCan, Chair of the Board of the Saskatchewan Association for Safe Workplaces in Health, and the Healthcare Insurance Reciprocal of Canada (HIROC).
In his spare time, Cummings is an avid runner and opera lover. He has also been a surveyor with Accreditation Canada and Accreditation Canada International for fifteen years.