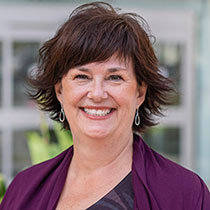 Carol Anderson is the Chief Zone Officer, Edmonton Zone.
Carol has held various leadership roles within Alberta Health Services and Alberta Health, most recently as the Executive Director for Continuing Care for the Edmonton zone. Carol is a registered nurse and has an extensive background in community and continuing care, rehabilitation, nursing education, quality: audit and improvement as well as rural and urban acute care.
Outside of work Carol enjoys gardening, golfing and spending time at the lake with her family and friends. She and her husband Brian have three adult children, Kayla, Sarah and Christian, and Bella, the family dog.