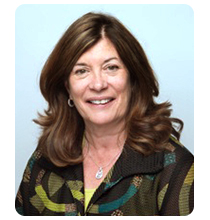 Dr. Sandra Corbett is the Interim North Zone Medical Director for Alberta Health Services. She shares accountability for the North Zone with Gregory Cummings, Chief Zone Officer.
Dr. Corbett graduated from the University College Cork in Ireland where she also completed her Psychiatric Residency. Immigrating to Canada in 1992, Dr. Corbett spent four years in Nova Scotia as a General Adult Psychiatrist before moving to Fort McMurray in 1996. During her time in Fort McMurray, Dr. Corbett served on the Board of the Alberta Medical Association from 2007-2013 and currently sits on the Northern Lights Health Foundation Board of Directors. Dr. Corbett played an integral role during the Fort McMurray Wildfire serving as the Senior Medical Lead for the Regional Municipality of Wood Buffalo Wildfire Addiction and Mental Health Recovery Committee from 2016-2017. In addition to these roles, Dr. Corbett was the President of the Regional Medical Staff Association in Fort McMurray and President of the North Zone Medical Association. Dr. Corbett also served in the past as President of the Alberta Psychiatric Association and Section of General Psychiatry of the Alberta Medical Association.
Dr. Corbett has many personal interests which keep her busy in her spare time including: golf, travel, drawing, painting, needlecraft activities, music, singing and many forms of dancing with a passion for tap. Dr. Corbett and her husband also have three adult children they enjoy spending time with.