Bone and Joint Health SCN
Bone and Joint Health Strategic Clinical Network
Bone and Joint Health
Strategic Clinical Network
The Bone and Joint Health Strategic Clinical Network (BJH SCN) is Alberta Health Services' primary vehicle to promote bone and joint health and is working to transform the way Musculoskeletal (MSK) Care is delivered for Albertans.
Our mission: 'Keeping Albertans Moving' by providing the highest quality bone and joint health care and ensuring our community has access to that care at the right time, by the right provider.
What's New
Alberta Health Services is piloting an exercise-based program called GLA:D to help people who have osteoarthritis in the knees and/or hips. For more information visit www.ahs.ca/glad.
Featured
The BJH SCN has worked with patient advisors, clinicians, researchers and administrators on the latest version of the Model of Care for Osteoarthritis Management. Send feedback to bonejointscn@ahs.ca.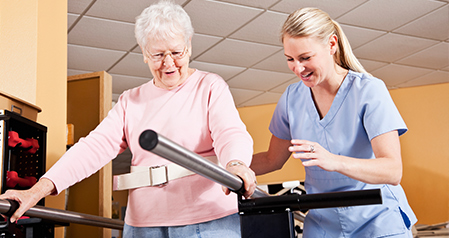 Quick Links
Contact
Email: bonejoint.scn@ahs.ca
Getting Involved

Ideas and input of all stakeholders, including patients and families, are welcome:

To learn more, or become more involved, contact bonejoint.scn@ahs.ca
Network Members

Leadership Team

Dr. Don Dick
Senior Medical Director

Jill Robert
Senior Provincial Director

Dr. David Hart
Scientific Director

Dr. Anna (Ania) Kania-Richmond
Assistant Scientific Director

Mel Slomp
Executive Director

Sheila Kelly
Manager

Membership

To see who is involved check our core membership list

Network Partners

Alberta Bone and Joint Health Institute

McCaig Institute for Bone and Joint Health

 
News, Updates

BJH SCN Reports

Newsletters/Project Bulletins

BJH SCN Newsletter

Success Stories
Projects, Priorities

Osteoarthritis

Signature Projects

Strategic Priorities
Related Resources

Articles

Fact Sheets

Videos

Websites
Research, Innovation

The BJH SCN has research and measurement embedded into all they do. This helps identify issues, develop and implement solutions and evaluate success.

Getting Involved

Letter of Support Request