Strathcona Community Hospital
Wednesday, October 1, 2014 1:43 PM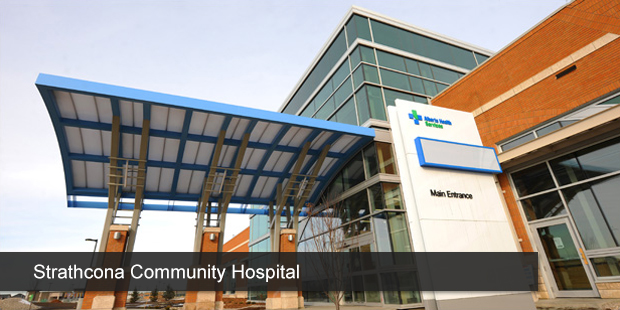 Is it a hospital, or isn't it – that's the question many people in Sherwood Park have asked since the opening of their new health care facility in May.
The answer is simple, and obvious for those who have visited the facility since it opened – Strathcona Community Hospital is most definitely a hospital.
The new facility is providing residents with effective and timely health care, and significantly improved access. We are already providing care to more Sherwood Park patients than ever before.
Strathcona Community Hospital has a dedicated team of physicians and staff who deliver 24-hour emergency care, supported by pharmacy and diagnostic imaging services, as well as providing primary care and increasing access to community-based health care services.
Each day, an average of 120 patients are being seen and treated at the hospital's Emergency Department. Almost three quarters of those patients are treated, and discharged home within four hours.
As of late September, residents have been able to go onto the AHS website or use the AHS app to see real-time emergency wait-times at the Sherwood Park hospital.
More than 6,000 patients have been seen by the hospital's diagnostic imaging department – that's 6,000 people who did not have to travel out of their community for DI services, as they would have had to do before the hospital opened.
It is true that the hospital does not have inpatient beds. However, it is important to remember that there are four large acute care hospitals within a 30 minute drive of Sherwood Park.