Pediatric Intensive Care Unit (PICU) capacity
Wednesday, October 1, 2014 1:45 PM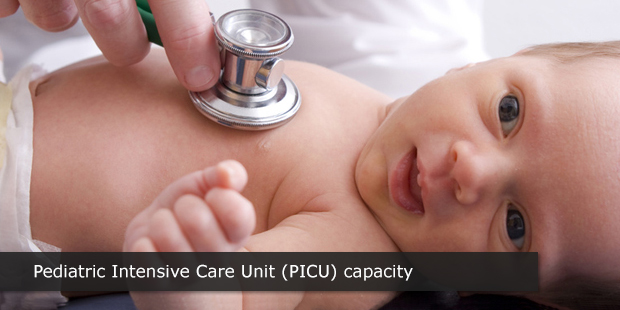 We have recently experienced capacity issues at both Alberta Children's Hospital and Stollery Children's Hospital, particularly in our pediatric intensive care units.
This happens from time to time, for various reasons. For example, in Calgary we are currently seeing a higher number of patients with respiratory issues. We tend to see this at this time of year, as children return to school.
And, in Edmonton, we recently had an unusually high number of critical cases, which required significant resources to ensure those children received the care they needed.
The very nature of health care means that there are ebbs and flows. There are times when demands on the health care system are great, and that is why we have developed a number of procedures and policies to ease pressures when capacity challenges hit.
In Calgary, we have opened five temporary critical care beds at Alberta Children's Hospital. In Edmonton, our frontline staff worked hard to move less-serious patients from PICU, to more regular acute care beds, in turn freeing up resources and beds for those more seriously ill.
We are constantly monitoring capacity, with one goal in mind – ensuring that patients continue to receive the care they need, when and where they need it.
Capacity issues can lead to other challenges. On rare occasions, we may be forced to postpone non-urgent surgeries, as we move resources around to ensure all of our patients are cared for.
We know that can be extremely frustrating, but those sorts of decisions are always made by our frontline staff and medical experts (see Triage). We do not take such decisions lightly, but sometimes they are required to ensure safe, quality care.
We know that postponing surgeries can be stressful to children and families who have made arrangements to their work and personal lives to prepare for a scheduled surgery and recovery. We always strive to reschedule as soon as possible.