How you can help our Emergency Departments
Thursday, December 18, 2014 11:50 AM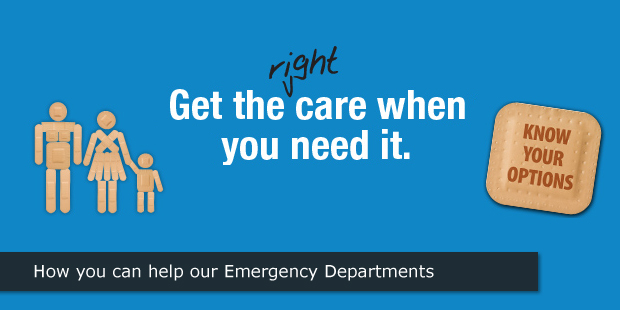 The holiday season is a busy time for many Albertans, and our province's Emergency Departments are no exception.
Cold weather leads to more people needing help with respiratory issues, and we see an influx of influenza-related cases and other weather-related injuries such as slips and falls. This is certainly the case right now.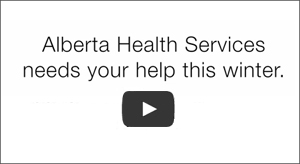 Albertans have a role to play in helping us reduce the pressure on our emergency departments. In order to ensure our EDs are available for patients who need them, it is important for Albertans to do their part and seek the health care option that is most appropriate for them.
Although Alberta's emergency departments are seeing a spike in visits this time of year, more than one in five people in waiting rooms are coming for health care needs that may be better managed in another setting, such as a family doctor's office.
The emergency department is for those who are seriously ill or injured, and is available for Albertans whenever they need it. For non-urgent health situations, the emergency department is not the best place to get the care you need.
Other options for non-life-threatening health concerns, chronic conditions and other health needs include your family doctor, community health clinics, urgent care centres, family care clinics, primary care networks and pharmacies.
Some community clinics or urgent care centres may be able to serve people with unexpected, non-life-threatening conditions that require same-day attention, but no hospital stay. These conditions include minor strains, sprains and fractures; cuts; asthma; dehydration; infections; sore throats; earaches; and abdominal complaints.
If you have a health concern or you're not sure where to go for help, speak to a nurse on Health Link Alberta 1-866-408-LINK (5465). It's free and available 24/7.
Visit www.albertahealthservices.ca/options and click 'Know Your Options' to learn about the various health care options available in your area.
Our health system is designed to help us all be healthy and stay healthy, rather than just treating us when we get sick. Knowing your options gives you the tools to take an active role in your own health.
We know that Alberta's emergency departments will continue to see high volumes of patients over the holiday season. Our staff and physicians expect it and are prepared for it.
It's important to do your part: know your options and get the right health care, in the right place.