AHS guidelines standardize employee relocation reimbursement
Monday, April 20, 2015 9:39 AM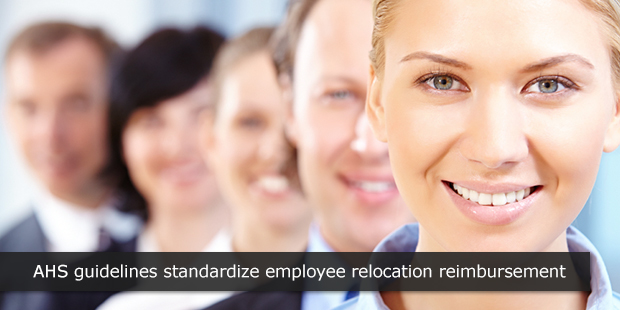 Alberta Health Services is constantly looking to hire the very best and most qualified people for any position within our health care organization.
Albertans deserve the best health care system possible, and that means we must have the best workforce possible - both on the frontlines, and in our administration.
As with most other industries, competition for skilled and qualified staff is high across the country. And, as with most other industries, it is important that we have tools in place to attract staff.
It is sometimes necessary to recruit the most qualified candidate with the required specialized skill sets from international locations. This includes those employees who are recruited for hard to fill specialized clinical roles.
Relocation assistance for eligible employees continues to be an important recruitment tool for external candidates moving more than 100 kilometres to work for AHS.
AHS has established stringent requirements to ensure employees relocating for work are supported while costs for providing this assistance are kept closely in check.
A directive established in 2013 ensures that those who relocate to join AHS or relocate to take another position within AHS are treated fairly while at the same time, public dollars are managed responsibly.
In April 2013, AHS established new guidelines for reimbursement of relocation expenses. These guidelines ensure a consistent approach across AHS and provide less discretion than in prior guidelines.
The guidelines provide an overall 'cap' on relocation expenses of 10 per cent of an employee's base salary. Within that maximum amount the directive sets stringent requirements around what are eligible expenses and the maximum limits for each individual expense. For example, real estate fees cannot exceed $34,000 (+GST) within the overall maximum amount of 10 per cent of base salary.
This directive was developed following an external review of public sector organizations in other jurisdictions, with the Alberta Government and also aligns with relocation expense practices across the public sector. It also supports February 2013 recommendations by the Auditor General of Alberta that AHS scrutinize its employee relocation procedure to ensure it is cost effective.
Relocation assistance at AHS is provided only if the candidate signs a 12-month return of service agreement at the time of acceptance of an offer of employment. This ensures that all reimbursed relocation assistance expenses shall immediately be paid back to the employer in the event the employee voluntarily terminates employment within the commitment period.
AHS is committed to the transparent and cost-effective management of public funds and continues to regularly report the compensation and expenses of its senior leaders - as it has done since October, 2012.