Medicine Hat Lab services
Tuesday, August 18, 2015 4:21 PM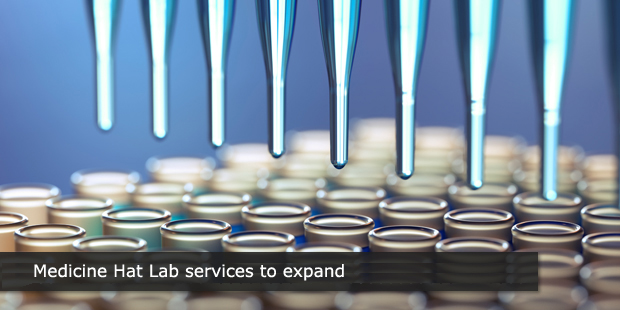 On August 17, Alberta Health Services (AHS) Laboratory and Medicine Hat Diagnostic Lab (MHDL) provided staff with an update on the transition plan for lab services in the community.
Last October, AHS and the owner of MHDL, Dr. Wai Chow, signed a mutually agreed upon contract that will see MHDL wind down and AHS Lab Services expand services by March 31, 2017.
Consolidating lab testing in Medicine Hat within AHS will maintain quality, safe and accessible laboratory services for patients and their physicians and reduce costs by decreasing duplication of testing and equipment. We estimate that within five years after transition, the health care system will save at least $5.2 million.
Community collections will be maintained in Medicine Hat, Brooks and Foremost. In addition to a community collection site in Medicine Hat, patients may also choose to go to Medicine Hat Regional Hospital to have blood or other samples collected. Patients will have the choice. This is our current practice and will continue after 2017.
Patients and physicians will see minimal disruptions in lab service delivery during and after the transition.
As part of the transition, AHS Lab Services will expand, and we will need to recruit for about 46 additional full-time equivalent positions. In keeping with our collective agreements and past practices, we will publicly post positions and go through a selection process.
We will begin posting the new positions by March 2016 and both AHS and MHDL employees will have equal opportunity to apply.
All current staff at MHDL are encouraged to apply to work with AHS if they so desire – their experience and expertise is valued.
We anticipate that the majority of staff will move to the new team. Over the next two years, we expect that some attrition and retirements of AHS and MHDL employees will open up more opportunities.
We value the many years of service MHDL has provided and look forward to the lab's ongoing participation in the planning leading up to the transition of services.
Anyone looking for additional information on the transition may visit www.ahs.ca/zones/page11683.aspx.