Public Health inspectors are here to protect you
Monday, November 14, 2016 1:04 PM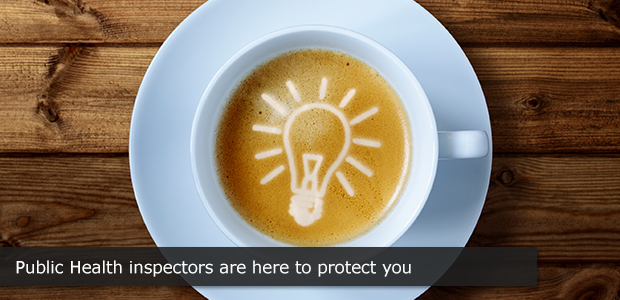 We live in a time where technology supports innovation at a rapid pace, with new opportunities to launch businesses and connect people and communities. AHS embraces new technologies to drive excellence, to keep Albertans healthy, and help Albertans be part of their own wellness.
Though technology provides us with significant advantages, there are still times when new ventures pose risk. Just as we embrace innovation to help Albertans, we sometimes must be cautious with innovation, to protect Albertans.
After all, it is our duty to keep Albertans safe.
In recent weeks, you may have read about our Environmental Public Health staff's involvement in a new website called www.getscarf.com.
AHS attempted to work with the operator of SCARF; however, despite explaining the significant risk that this operation would pose to Albertans, the operator chose to proceed and launch the website, without approval of either AHS or the Government of Alberta.
The operator's actions were unfortunate, and put AHS in a position of taking legal steps to protect public.
We are here to help Albertans serve safe food, and this includes helping operators comply with the food regulations that are designed to protect our health.
Our efforts also help protect the owners and employees of food establishments. Anyone who is operating or working for an unapproved food business is taking a substantial risk. This could even lead to being sued or facing regulatory fines under the Public Health Act.
We don't want that to happen to Albertans, either.
Without these regulations, Albertans would not know where or how their food was cooked. They would not know if the kitchen the food was prepared in was clean or sanitary. And, they would not know if the person who prepared it was fully aware of safe food practices.
Thousands of approved and permitted food operators meet the Food Regulations, every day. AHS' Environmental Public Health staff work with those operators to help them serve great and safe food.
We are open to working with all operators or potential operators to find unique solutions to innovative models, be it SCARF or otherwise. Our work with a Syrian Refugee family is just one of many great examples.
To learn more about all the different ways AHS EPH staff help keep our communities healthy, view stories at http://www.albertahealthservices.ca/news/Page13405.aspx.