Physicians provide excellent on-call care at Northern Lights Regional Health Centre
Thursday, January 5, 2017 1:29 PM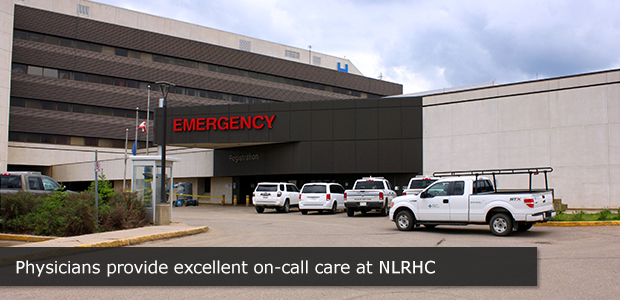 At hospitals across the province, and indeed across Canada, physicians are on-call and ready to respond to urgent or non-urgent cases.
The physician on-call system has been in place for decades, and ensures that patients who need care receive it in a timely and effective manner. Physicians with myriad expertise are literally a phone call away.
This is the case at Northern Lights Regional Health Centre in Fort McMurray, where four pediatricians provide on-call service and are available to respond to any pediatric emergencies in a timely, safe and effective manner, 24 hours, seven days a week.
This on-call system has been in place at the hospital for decades, is entirely appropriate, meets all Canadian healthcare standards, and does not put patients at risk.
In addition, there have been no negative patient outcomes associated with the on-call system – patients get the care they need, when they need it.
Alberta Health Services (AHS) was made aware just yesterday (January 4, 2017), that one of our pediatricians was making plans to leave Fort McMurray. The physician had not informed AHS of this until after we made inquiries.
While we thank Dr. Al-Naami for his service to the community and wish him well in his future endeavours, it is important for all residents of Fort McMurray to know that they will continue to receive excellent, timely, high-quality pediatric care.
We will work with Dr. Al-Naami to ensure his patients are not disrupted in any way.
Alberta College of Physicians and Surgeons rules dictate that a physician must give at least 90-days notice if they close or move their clinic, so we will use that time to work with Dr. Al-Naami to ensure there is continuity of care for his patients.
Pediatric patients are well-served in the Fort McMurray-Wood Buffalo area.
We currently have four pediatricians practicing in the city, who provide excellent care. Those physicians also provide on-call service to the Northern Lights Regional Health Centre.
In addition, we have two pediatric cardiologists who regularly come to Fort McMurray as visiting specialists.
AHS has been, and will continue to, recruit for another fulltime pediatrician in Fort McMurray, and hope to have that position filled shortly.
We also have an excellent team of emergency department physicians, nurses, specialists and other healthcare staff who work at the Northern Lights' Emergency Department.
If anyone, young or old, needs emergency medical care, they will receive it.
Related