Medicine Hat to benefit from increased continuing care capacity; care in a more appropriate setting.
Thursday, October 26, 2017 10:30 AM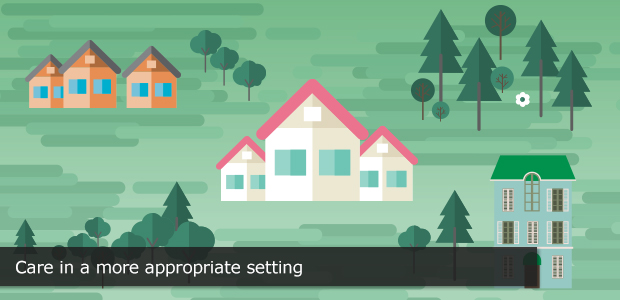 All Albertans deserve to get timely and effective care in the most appropriate setting. Sometimes this is in hospital, but often this is in the community – either at home, or in a continuing care or long term care facility. This is often where people really thrive, getting the treatment and support they require, in a place which best suits their care needs.
For several years now, palliative and continuing care clients in Medicine Hat have been receiving excellent care and support at Medicine Hat Regional Hospital. While providing great care, the hospital is not the most appropriate place for patients. Albertans who do not need hospital care, should not be staying in hospital.
Next week, the new 100-bed Masterpiece Southland Meadows will open, significantly increasing continuing care capacity in the community, and enhancing the services provided to people needing continuing care. The opening of these new spaces at Masterpiece – and enhancements at St. Joseph's home for hospice and community support beds– will allow us to close two units at Medicine Hat Regional Hospital. With these positive changes, these units will no longer be required.
We are grateful for the care and support our frontline staff have provided to patients on these two units, and we will work closely with them as we begin to transition patients and clients from these spaces, ensuring that everyone who currently has a permanent job will continue to do so. There will be no involuntary job loss.
These positive changes will also mean a net increase of about 70 beds in Medicine Hat, and most importantly, they will mean our patients and clients will be cared for in a more suitable setting.
The 24-bed Convalescent and Respite Unit at the hospital opened two years ago, and was always a temporary measure which allowed us to provide required continuing care beds until Masterpiece Southland Meadows opened.
With the opening of Masterpiece and enhancements to St. Joseph's, there is no longer a need for a specialized palliative care unit at the hospital. Palliative and hospice patients can now receive the care they need, in a more comfortable setting better suited to their needs.
Patients needing palliative care in hospital will still receive it, just not on a dedicated unit. That is common in most other hospitals in Alberta. Our patients and clients will see no negative impacts.
And, patients currently receiving restorative care services within the hospital will continue to receive these types of care, when transitioned to the new Masterpiece facility. Restorative or convalescent care needs may mean speech therapy; for others, occupational or physical therapy.
The new 100-bed Masterpiece Southland Meadows is a combined long term care and supportive living facility. The facility includes transition beds to accommodate convalescent and respite care.
St. Joseph's Home 10-bed hospice opened in 2012 after extensive community fundraising and advocacy for a community hospice. It provides an excellent and much-needed service in the community.
The changes are also good for patients at Medicine Hat Regional Hospital. We anticipate much better patient flow at the hospital, which in turn should reduce wait-times, speed up emergency department visits, and improve comfort in patient rooms.
These decisions are never easy. As stewards of public dollars, we have to maintain quality services in the right location reduce duplication and expenses.
We understand that change is sometimes difficult, but we must always do what is right for our patients and clients. We will also continue to have conversations with our staff, as we collaborate on this change. That is what they expect, and deserve.