Supervised Consumption Services
Friday, February 1, 2019 3:20 PM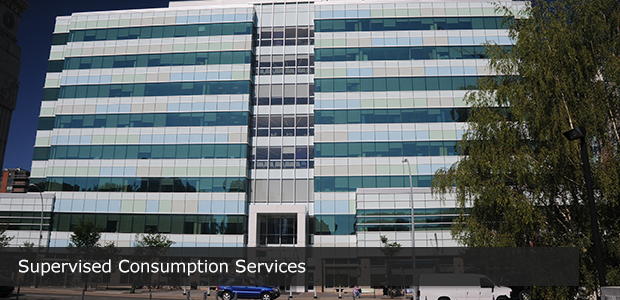 AHS is committed to working with its community partners to find solutions to the increase in crime and social disorder near the Sheldon M. Chumir Health Centre (SMCHC) identified in a recent Calgary Police Service (CPS) report.
AHS takes this report seriously as it continues its work to save lives and help individuals dealing with addiction.
The opioid and methamphetamine crisis is not isolated to the Safeworks supervised consumption services site at SMCHC. It's everywhere and it's affecting everyone, in all of our communities. Addiction is a chronic disease and does not discriminate who its victims are. AHS has an ethical responsibility to provide compassionate care to all Albertans, including those suffering from addictions.
The importance of supervised consumption services (SCS) in saving lives is clear. Last month alone, the site responded to 52 overdoses. This is a vital public health service that AHS strongly believes must continue to be provided.
However, we also know that community concerns must be addressed to ensure that supervised consumption services can continue to operate at the SMCHC site. To do this, AHS will work closely with its community partners, including the CPS, the City of Calgary and those who live and work in this area.
Significant steps have already been taken to limit the impact the supervised consumption services site has on the local neighbourhood, including increasing protective services presence at SMCHC. AHS Protective Services members patrol the immediate area around the SMCHC to help ensure staff, public and client safety. We are also working with community partners to improve needle debris collection.
AHS has also established a community liaison committee to bring together members of the community representing businesses, residents, community groups, CPS, City of Calgary and AHS staff to discuss community concerns and identify strategies to address them.
More must be done to address neighbourhood concerns. AHS is committed to being a good neighbour and community partner in helping find solutions.