Clinic remains community cornerstone in Breton
Tuesday, June 27, 2023 3:52 PM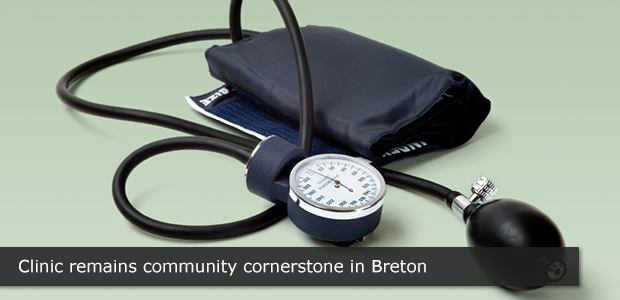 We would like to address the future of the Breton Medical Clinic which has been – and will continue to be – a cornerstone of the community.
Many of you may have learned recently that the physicians who have supported the clinic in recent years are retiring from, or otherwise changing, their private practice. We thank them for the care they've provided over the years and wish them all the best.
We recognize there may be concerns arising from these temporary changes in service. There will be no gap in physician coverage or support for long-term care (LTC) residents. Two new physicians based in Drayton Valley are now providing coverage to LTC as part of their practice in the area, and both will be seeing patients in their private practice in Drayton Valley.
Additionally, these physicians will also be supporting the Breton Medical Clinic later this year as part of AHS' continued work to assume full operation of the clinic.
Previously, operational responsibilities for the medical clinic have been split between physicians and AHS. In response to concerns brought forward by physicians, AHS will be solely responsible for the operation of the medical clinic when it resumes operation in November – if not before.
Between now and then, we are readying the space to implement the provincial Connect Care system. Doing so will help us introduce consistent processes that align with AHS practice standards, including electronic charting, information sharing agreements, and the reconciliation of old patient records.
Recruitment is also underway for office staff to support clinic operation, as well as for additional physicians to serve the Drayton Valley-Breton area. When the clinic resumes operation, it will be for two days per week to help enhance local access to physicians directly in the community.
We know Breton residents value having access to a medical clinic in their community, and AHS is committed to supporting the continued operation of the clinic into the future. Our Medical Affairs team is working on reopening the clinic as soon as possible.
As a reopening date is finalized, we will be sure to keep the community informed.
In the meantime, we will continue to collaborate with the Village, and other community partners, to support local health care now, and into the future.