Wheat and Oat Pancakes
Thursday, April 2, 2015 3:08 PM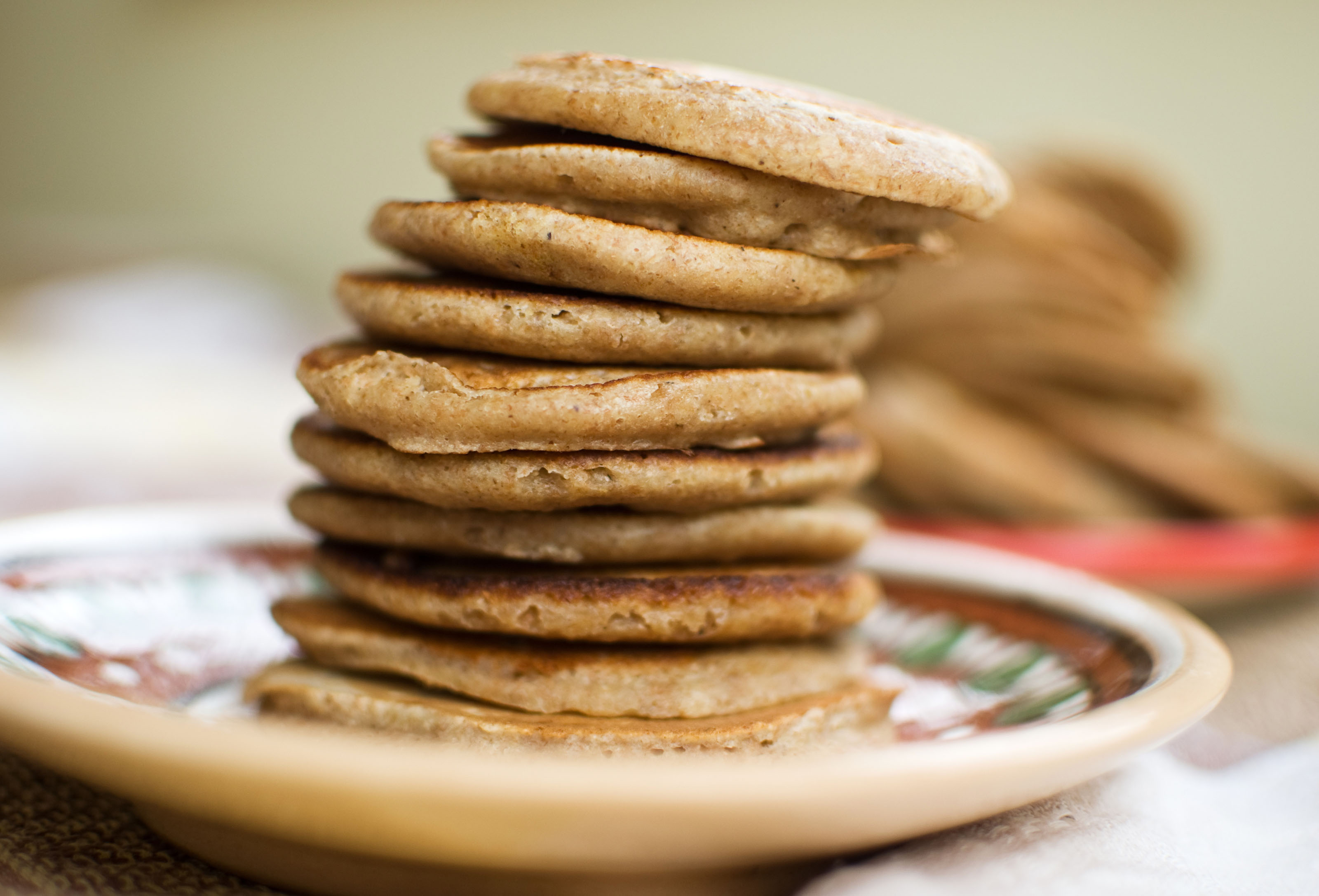 When setting goals for healthier eating, choose small changes that will work for you - like making time for breakfast. This quick and delicious recipe will have you looking forward to morning!
 Ingredients:
1 cup All-purpose flour 250 mL
½ cup Wheat germ 125 mL
½ cup Quick cooking oatmeal 125 mL
1 Tbsp Granulated sugar 15 mL
1 Tbsp Baking powder 15 mL
¼ tsp Salt 1 mL
1  Egg 1
2 Tbsp Canola oil 30 mL
2 cups 1% milk 500 mL
Directions:
1. In a medium bowl, combine flour, wheat germ, oatmeal, sugar, baking powder and salt, set aside.
2. In a small bowl beat egg, mix in oil and milk.
3. Add egg mixture to flour mixture.
4. Stir, but do not over mix. If pancake batter is too thick, add more milk (1-2 Tbsp).
5. Drop batter by spoonful onto lightly greased hot pan. When bubbles appear and edges begin to dry, turn pancakes to brown other side.
Makes 12 servings (58 g)
Per Serving: 120 calories, 4 g fat, (0.5 g saturated fat, 0 g trans fat), 160 mg sodium, 16 g carbohydrate, 5 g protein, 1 g fibre.
For more recipes, see Inspiring Healthy Eating at Healthyeatingstartshere.ca