Influenza Vaccine: About Effectiveness
Monday, February 2, 2015 3:17 PM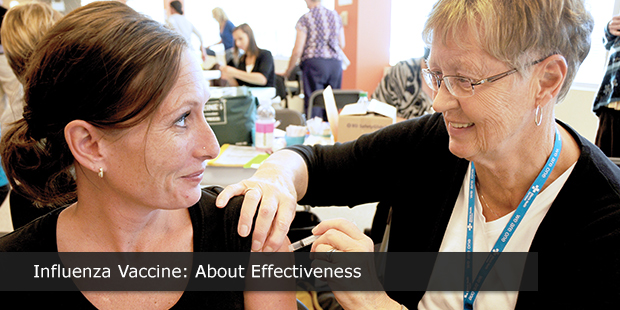 As many Albertans have already heard through the media, a new report on the effectiveness of influenza vaccine this season was released on January 29. This report – which is specific to Canada – is showing that this season's influenza vaccine is offering little protection against one of three influenza strains circulating in Alberta: the Influenza A strain, H3N2.
The influenza vaccine is still effective at preventing the other two strains of influenza circulating in Alberta: Influenza A H1N1 and Influenza B.
Despite the vaccine only being a partial match, I cannot emphasize enough the importance of vaccine, always, to prevent needless illnesses, hospitalizations and deaths.
If you haven't yet been immunized this season, I continue to encourage you to be immunized, to be protected from H1N1 and Influenza B.
I also encourage you to use this opportunity to talk with your family, friends and neighbours about the key fact behind the report's headline: this season's vaccine does still provide protection against two of the three circulating strains.
While unfortunate that the vaccine is only a partial match, it would be even more unfortunate if this one season's partial match caused Albertans to question the overall importance and effectiveness of vaccine.
Simply put: the influenza vaccine is usually more effective. Based on years of history, I am comfortable saying that I do expect to see a higher level of protection next season. That is, so long as we all continue doing what is best for our health and the health of our community: get immunized.
To those of you who have been immunized this season, thank you. To those of you who haven't yet been: it's not too late. The influenza vaccine is still available (visit www.albertahealthservices.ca/influenza for clinics).
We're here to help you make healthy decisions. Learn more about all immunizations at immunizealberta.ca, and more about influenza at www.albertahealthservices.ca/influenza.