Healthy Eating at Work
Thursday, March 5, 2015 1:44 PM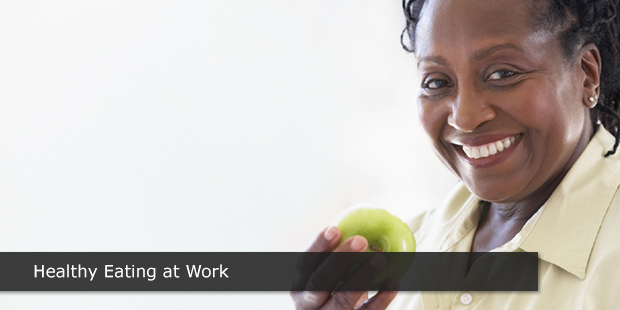 March is Nutrition Month, and this year's theme is Shift to Healthy Eating at Work! The average person makes over 200 food-related decisions each day, and flavour is known to be the biggest motivator for these choices.
So, what does that mean for healthy eating?
I am a Registered Dietitian with a passion for food – especially for making healthy food look and taste great! Over the past year, I have had the opportunity to work with the Retail Food Services department further enhancing and developing the healthy Trendz fresh food choices concept. Healthy Trendz was started to fill a consumer need for healthier food choices within Alberta Health Services retail food services outlets.  The concept is based on the Healthy Eating Starts Here: Steps to a Healthier You, which promotes:
Setting goals
Choosing and preparing healthier foods
Eating more vegetables and fruit
Choosing whole grains
Knowing healthy portion sizes
Choosing healthy drinks
Reading labels
Choosing healthy fats
Reducing sodium intake 
With people spending almost 60% of their waking hours at work, what they choose to eat and drink during that time will have a big impact on their overall health and wellness. Our team works hard to provide delicious, appealing, and nutritious food and beverages for staff, patients, and visitors to enjoy.
Are you looking for meals that taste great and pack a healthy punch? Check out the Nutrition Month Lunch Features offered each Tuesday in March at healthy Trendz locations. Or try making the Creamy Chicken Curry at home.