Nursing Relationships
Monday, May 11, 2015 2:45 PM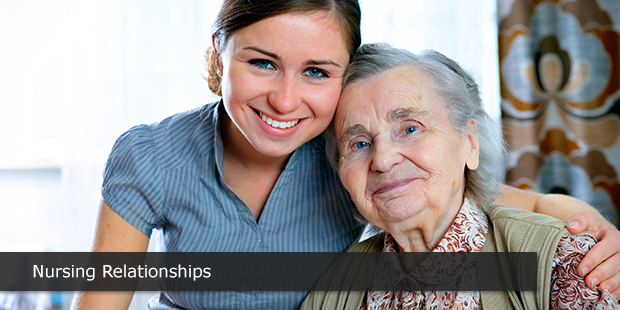 Have you ever met someone, perhaps in a line-up at the supermarket or on a bus, and they ask you what you do?  In my experience, if you say you are a nurse, the conversation turns more personal. The individual is often comfortable sharing their story and situation. A bond is created. There is an unspoken trust; a belief that a nurse will be empathetic and respectful. This speaks volumes about how we view nurses – it is a profession with a reputation for building caring relationships.
When I was a head nurse for the first time in Vancouver in the 1980's, I had the honour of working with a chief nursing officer who was dedicated to building caring relationships. Even though she was in a senior role, she knew every name of nearly 200 residents in the continuing care facility in our region. She believed her role was to interact with the patients and staff. She wanted to truly understand their needs and how she could use her role to improve patient care. This nursing officer had high expectations. But she was dedicated to supporting individuals in meeting those expectations. She fostered relationships and built trust.
As a nurse, I am dedicated to building relationships in my new role at Alberta Health Services. This means working together with patients, families and all health professions. When we all collaborate, and spend time building connections amongst our staff and with patients and their families, the quality of care improves.
May 11-17 is National Nursing Week. We are celebrating all the nurses in our lives. For me, this is about celebrating the relationship nurses have with all of us.
How have nurses built caring relationships with you and your family?