Cucumber Water
Thursday, June 25, 2015 8:41 AM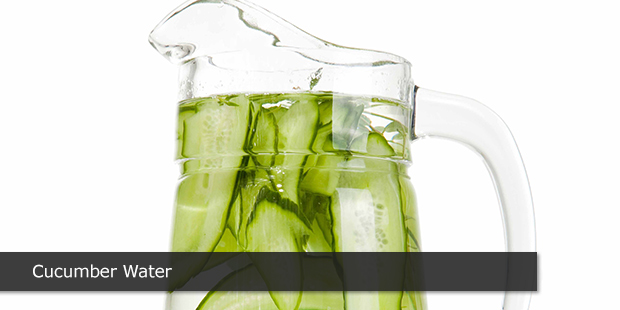 If you have heard someone say they don't like the taste of water, this is a healthy way to add flavour without adding extra sugar or syrups. Water is a healthy beverage. Choose water to drink at meals.
 Ingredients:
12 cups Cold water 3 L
½ medium English cucumber, sliced in rounds or slivers ½ medium
Directions:
1. Add sliced cucumbers to water and let stand for 15 to 20 minutes.
2. Serve cold or at room temperature.
Makes about 12 glasses (250 mL/ 1 cup/ 245 g)
Per Serving: 0 calories, 0 g fat, (0 g saturated fat, 0 g trans fat), 10 mg sodium, 0 g carbohydrate, 0 g protein, 0 g fibre.
Source: developed by Terry B. for Apple E-Parenting newsletter, Alberta Health Services.
For more recipes, see Inspiring Healthy Eating at Healthyeatingstartshere.ca