Cancer Living Library
Friday, September 25, 2015 1:52 PM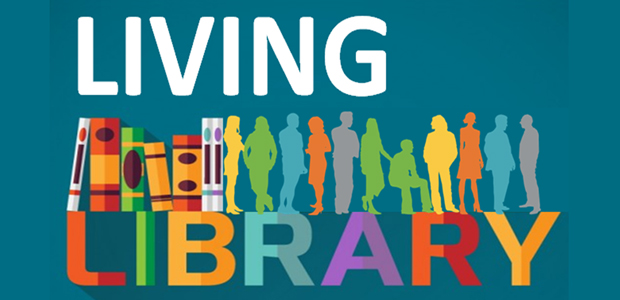 Dr. Linda Watson is one of seventeen "living books" featured at the Living Library in Calgary on Saturday, September 26th from 10:30am to 1pm at the Central Library 616 Macleod Trail SE, Calgary.  Her book topic "life in the middle" is about how she finds herself as nurse, researcher and family member in the middle of cancer experiences.
It was noon on the Monday of the September long weekend.  I was sitting on my couch in my quiet house thinking, what an emotional 48 hours it had just been, as two of our three teenagers just moved away to attend university. As I sat there, lost in thought, I got a text. It was my sister in law who last year had been diagnosed with breast cancer, and who had recently completed her treatment plan which included surgery, chemo and radiation. 
Her text was simple…"we need your advice".  My heart stopped.  My first thought was: Oh no, her cancer is back. Almost instantly the phone rang.  The sound of my sister in law crying the words  "in the hospital", "seizures", "cancer in the brain", "mass in the lung".  I said, slow down…who is in the hospital.  She then explained it was not her in the hospital, but her best friend, who until this moment had been healthy.  Relief and shock flooded me simulataneously…her cancer had not come back…but how could this be true that her vital and energetic friend could be facing such a difficult reality.  I told my sister in law I was coming to the hospital to help in whatever way I could. 

It reminded me how quickly cancer can rip into someone's life. One minute you're feeling sad about an empty nest and the other you're rushing to support a friend who just found out they have cancer. None of us could have known that we were about to be transported into the unknown world of cancer, and now that we were there, all we could do was figure out how to navigate in this uncharted territory.  One certainty was that we couldn't go back to the way it was, the other was we were in it together. 

This reaffirmed the importance of my work – helping cancer patients navigate a complex system. Cancer is a scary thing, but the journey through treatment doesn't have to be. Supporting cancer patients and their families in navigating their cancer journey has been shown to improve patient experiences of care, improve health outcomes and decrease health system utilization.  That is why new navigation supports has been developed in Alberta over the past several years including triage nurses at the Tom Baker Cancer Centre and Cross Cancer Institute and Cancer patient navigators in rural Alberta.  Navigation supports focus on ensuring cancer patients are connected with the supports they need, get the information they need to make sense of their new reality, and can access the care they require.

For more information on the Cancer Living Library Event, click here.