Learning More to Improve Mental Health
Thursday, October 8, 2015 8:43 AM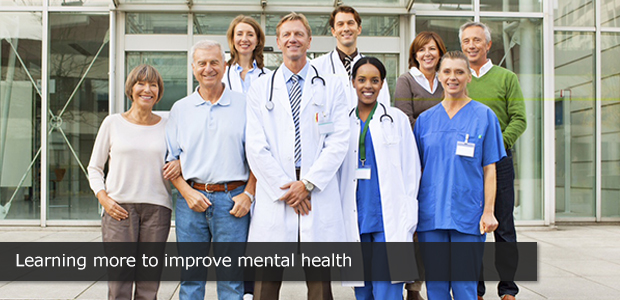 We are living in interesting times when it comes to mental health. First, the bad news.
The scope of the problem is clear – 1 in 5 people are directly affected by mental illness. No family is left untouched. The cost to society is profound, in the tens of billions of dollars each year. That pales in comparison to the personal cost to those affected. We also know that our interventions, while life saving for some, do not work for everyone.
Now the good news - no, make that the great news.
As a society, we are finally shrugging off decades of stigma and see mental illness as the major public health problem it is. Mental illness is finally a priority for people, institutions, and the private sector. People are finding greater support and acceptance than ever before.
We are also living in a time when we finally have the tools to learn about the living brain. Using brain imaging, genetics, basic science approaches, and the like we can break the brain code and learn about how it works and what happens when things go wrong. What can we do with that knowledge? We can learn how to target the right treatment for the right person.
We have new tools that can directly change brain activity. Think about that for a minute. We can change brain activity directly – that is Star Trek level cool. Brain stimulation can help improve function over time in the parts of the brain that are not working well due to mental illness.
We also have some amazingly dedicated and inspiring people working in Addictions and Mental Health in Alberta.
So what does all this mean? While we are faced with tremendous and difficult problems, we also have an unparalleled opportunity to effect change for the better. How do we do that? Research - by learning how to use what we know to the best of our ability.
Many people feel research is for other people but it is incumbent on all of us to do our part. My children have all volunteered for multiple studies. I volunteer, as has my wife. Why? To learn, we need people to step up and help.
We need clinical staff, patient and families to get involved, participating in studies and pointing researchers in the right direction. They know where the cracks in our defenses are, where we are weak and need to improve.
What it comes down to is that we are all research. We can't do better unless we all do our part. If we do, we can revolutionize mental health for the millions affected.
For more information on Mental Health Research initiatives in Alberta, contact: AddictionMentalHealth.SCN@albertahealthservices.ca