Child Abuse Awareness
Thursday, October 22, 2015 1:15 PM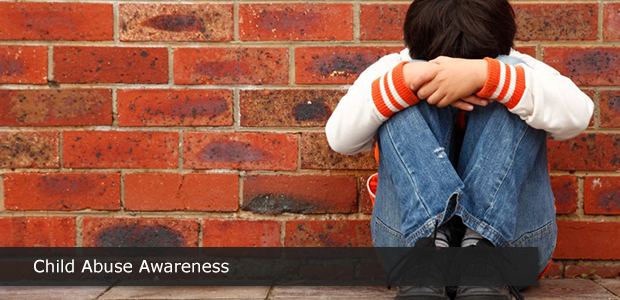 October is Canada's National Child Abuse Prevention Month.  It offers a reminder to all Canadians to recognize the signs of child abuse and neglect, and to report any incident in which they believe a child or youth is in need of protection. Anyone who has concerns about a child's safety or well-being should contact his or her local Child and Family Services Office (in Calgary – 403-297-2995). Outside of Calgary, contact the Child Abuse Hotline at 1-800-387-KIDS (5437).
***

For over 30 years, Child Abuse Service (Alberta Children's Hospital - Child Development Services) has been providing assistance to children and youth affected by child abuse.  Child Abuse Service is multidisciplinary, specialized clinic for children and youth (0 through 17 years of age) who have experienced abuse. Services provided include medical consultation and assessment, and psycho-social assessment and treatment. Our multidisciplinary team includes clinical psychologists, social workers, pediatricians, and nurse clinicians. Child Abuse Service also provides education and training, offers consultation to community stakeholders, and conducts research and evaluation.

Child abuse is a complex societal problem - and one that requires a collaborative approach for the investigation of allegations and the protection and treatment of children.  To this effect, Alberta Health Services is a partner organization in the Sheldon Kennedy Child Advocacy Centre, which opened its doors in 2013, in the Child Development Centre. The Sheldon Kennedy Child Advocacy Centre brings together several organizations (Alberta Human Services, Alberta Health Services, Calgary Police Service, RCMP, Alberta Justice, and Alberta Education) to provide an integrated, collaborative approach for addressing child abuse.  Child Abuse Service provides medical and clinical services within the centre, and we do so in conjunction with involvement from our partner organizations. For more information about the centre, see www.sheldonkennedycac.ca.

An important key to preventing child abuse is understanding the dynamics surrounding abuse. Most children are abused by someone known to them, and most often the abuser is someone who has a close relationship with the child. Abuse by "a stranger" is extremely rare. Some children who are abused have, sadly, experienced multiple forms of abuse (spanning sexual, physical and emotional abuse; exposure to family violence; and neglect) and the abuse is rarely a one-time assault. Rather, it more often extends over multiple incidents across several months or years.  Programs aimed at preventing child abuse has shifted their focus in the past couple decades from previously educating children on being wary of strangers to being wary of strange behaviour that confuses them, makes them feel uncomfortable, or unsafe and hurt – and then communicating their experience to someone they trust.  

Identifying suspected child abuse is not a simple process. While there are some signs of abuse, the presence or absence of specific signs does not prove that abuse has or has not occurred. The clearest indication of abuse is a spontaneous verbal disclosure of abuse from a child. Other possible signs may include unexplained injuries (especially on parts of the body that children do not normally injure during regular play or movement); unusual knowledge of sexual matters and problematic sexual behaviour; highly aggressive behaviour; sudden changes in appetite, behaviour, or school performance; nightmares and unexplained fearfulness; and loss of previously established bladder and bowel control that cannot be attributed to a specific cause. 

The experience of child abuse can become a significant mental health issue for children and youth, particularly with respect to traumatic reactions, and that is when our clinic often becomes involved. At Child Abuse Service, prior to providing a specific treatment or therapy, we conduct a clinical assessment of referred children. This assessment attempts to answer the question of how the child has been impacted by alleged abuse (i.e., in what way has it affected them emotionally, behaviourally, and in their relationships?) and identifies what support, services, and interventions the child and his or her caregivers require in order to heal. Based on the outcome of these assessment questions, some referred children may participate in therapy at Child Abuse Service or they may receive other services provided by community agencies.

Effectively healing from the experience of child abuse often depends on the involvement of the child's parents or caregivers in the treatment process. At Child Abuse Service, an essential, core component of treatment focuses on enhancing the parent/caregiver's ability to support their child in the aftermath of the abuse disclosure. Ultimately what children who have been abused need most, more than any specific therapeutic technique, is a safe, secure, warm, and enduring emotional connection with the adult(s) who are responsible for them.    
What do you think we as a society can do to support kids impacted by child abuse?