Easy Quiche Muffins
Friday, April 15, 2016 1:40 PM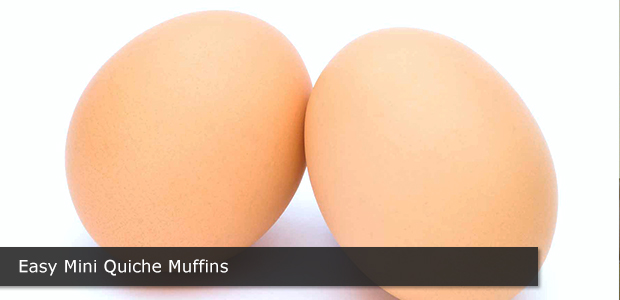 Although the focus of this dish is the eggs, it is also packed with a variety of vegetables that are inexpensive and available year-round. Plan to eat 710 servings of Vegetables and Fruit every day!
Ingredients:
8 large Eggs 8 large
4 cups Italian mixed frozen vegetables, thawed and diced 1 kg
2 cups Potatoes, peeled, cooked and diced  500 mL
½ cup Bread crumbs 125 mL
1 cup Tomatoes, diced and drained 250 mL
1 cup Cooked lean ground beef  250 mL
½ cup Reduced fat cheddar cheese, 21% M.F. or less, grated 125 mL
1 Tbsp Parsley flakes 15 mL
1 tsp Garlic powder 5 mL
1 Tbsp Onion flakes  15 mL
½ tsp Salt 2 mL
½ tsp Pepper 2 mL
Directions:
1. Preheat oven to 375°F (190°C).
2. Lightly spray a muffin tin with non-stick cooking spray. Set aside.
3. In a large bowl, beat eggs with a fork until smooth.
4. Add remaining ingredients to eggs; mix well.
5. Spoon egg mixture into prepared muffin tins.
6. Bake at 375°F (190°C) oven for 20 to 25 minutes or until eggs are set and firm to touch.
7. Allow muffins to cool for at least 5 minutes before removing from pan.
Makes 12 muffins (151 g each)
Per Serving: 170 calories, 6 g fat, 2.5 g saturated fat, 0 g trans fat), 250 mg sodium, 18 g carbohydrate, 12 g protein, 3 g fibre.
For more recipes, see Inspiring Healthy Eating at Healthyeatingstartshere.ca