Are you prepared? The importance of Emergency and Disaster Preparedness
Wednesday, May 4, 2016 10:10 AM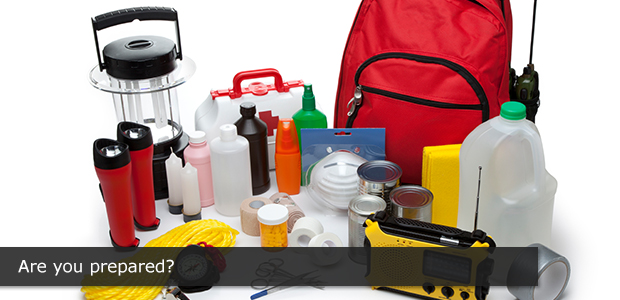 In all my experience, I've learned that emergencies can come up anywhere, at any time and in several different forms. That's why being prepared is one of the best things you can do.
I've been an Emergency Management Officer with Alberta Health Services for four years. In addition to that, I've been a clinical nurse for 28, specializing in intensive care and emergency medicine over the last 18 years. I'm also ex-military and have a lot of experience in disasters and emergency situations.
At AHS, we have a diverse team of Emergency Management Officers that include home care nurses, public health nurses, paramedics and firefighters, with everyone bringing a different perspective. We are all people with different backgrounds that make us ideal for these high-pressure and sometimes scary situations. My expertise in acute care and extensive medical background has prepared me for this job.
Since I've been on the team I've responded to quite a few emergencies and disasters. Some could argue that I've been "lucky" to have had so much experience, but the unfortunate fact is, my "experience" is always someone else's worst day.
I've worked on disasters including the flood, "Snow-tember," the downtown power outage, forest fires outside Edmonton, and the Ebola outbreak.  When I think about the flood in particular, what surprised me the most was the number of people who weren't prepared at all. So many people were relying on 911 as an emergency plan, but resources like that aren't sufficient when everyone is suffering from the same emergency. 911 is there for us but it's important not to assume that it will be there in a large-scale disaster.
The biggest thing I can say about emergency disaster preparation is it is so important that people commit to it. I know that life gets in the way and this stuff gets put on the back burner, but it's important. After committing to do it, make sure you're being realistic about it. Look at the general guidelines for emergency preparedness and then look at what your family's needs are. A 72-hour kit can mean a lot of different things to a lot of different people because everyone's needs are not the same.
At the end of the day, the three things I can't express enough are:
1. Have an emergency plan
2. Have preparations in place
3. Make it realistic for your situation.   
What does your emergency plan look like?
For more information, visit
www.getprepared.gc.ca