Keep Safe This Summer with Cyber Sunscreen
Friday, July 8, 2016 1:54 PM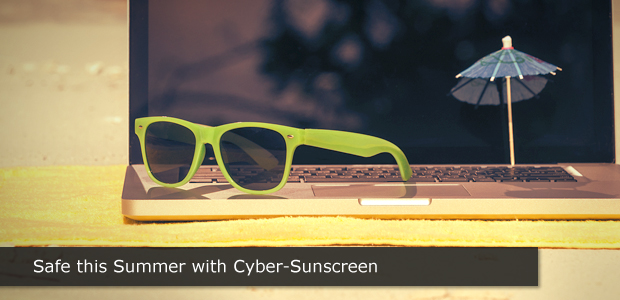 The Internet has enabled so many great things. We can treat patients remotely. We can connect with researchers across the world. We can even share photos of our children with our families and friends.
With this great connectivity comes an increased level of risk that we have to manage. Being able to connect with others means that they are also able to connect with us, and sometimes that connection isn't one you want. Sometimes malicious software, often called malware, is designed to take over our computers and is sent to us via email or is embedded on websites.
In AHS, we need the Internet to enable our organization, and so we ensure that our computers are "patched" with the latest versions of software to minimize the risk of that malware from taking over our computers. Right now, we are facing that exact situation with one of our core pieces of software.
Earlier this week, the Canadian and US national cyber security organizations released notices about significant vulnerabilities in antivirus software from Symantec. Every computer managed by AHS IT uses software from Symantec, so this is something we are taking very seriously. At this point in time there are no reports of what are called "active exploits", meaning that there is no malware taking advantage of those vulnerabilities. However, we know that it is only a matter of time before that changes, and therefore we are taking immediate proactive steps to protect AHS IT systems and increase the security of AHS information.
This is not limited to AHS computers though. You should take steps to protect your home computers as well. If you have purchased Symantec or Norton products for your home computer or if you have taken advantage of the offer for AHS staff and physicians to install Symantec software, please review this link to ensure your computer is patched and up to date. https://support.symantec.com/en_US/article.INFO3807.html
Along with updating your security software with this security patch, here are some other steps you can take to make sure you and your family are protected from online threats and avoiding that Internet "burn" this summer. 
Enjoy your holidays and stay safe!