Partnering for Better Health
Monday, October 17, 2016 10:10 AM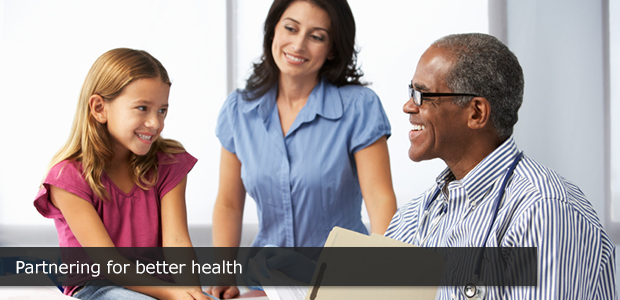 I am always up front and I tell people that I am not an expert on losing or managing weight.  I have come to accept however, that I have become an expert in understanding how to manage aspects of my life that contributed to my weight gain since childhood. 
My weight gain began when I was five years old. When I started school I made efforts to make friends and be the guy who tried to be funny, helpful and put themselves out there in sometimes embarrassing situations because I wanted that acceptance that wasn't at home.  I never wanted attention.  I just wanted to fit in.
The side effect of this that no one realized was that it caused stress that ultimately caused me to cope by eating frequently and excessively.  At about 38 years old I was weighing in at close to 400 pounds.  Nothing any of my doctors said made sense.  Looking back I wonder if they were asking me the right questions rather than suggesting solutions based on summary judgments of my appearance.  I had some success in the past with weight loss but I never set myself up for long term success and as diets failed, the weight always came back with more. 
The breaking point happened in the fall of 2012, the same summer I was accepted into a weight management program through AHS.  Like so many failures in my past I was heading towards this with a defeatist attitude and felt there was not much hope.  A week before entering the program I was on the treadmill at my gym and couldn't get through a 30 minute walking workout.  The pain I had put up with in my lower left leg had finally gotten to the point where I could not handle it anymore.  I got off the treadmill and went to the hospital. 
The emergency room doctor asked me when was the last time I had pictures taken of my lower back.  After some x-rays were taken I saw for the first time what my weight had truly been doing to my body.  My spine was compressed and nerves in my lower back were being pinched, causing all of my leg pain.  I still didn't even know what to do.  The only solution I came up with at the time was to go to my family doctor to talk about removing my leg as the source of that pain, but without fixing the underlying problems with my weight and habits built around coping with various situations in my life.  I was truly at rock bottom and finally decided that my weight would kill me if I didn't do anything about it.
I went into the weight management program with an open mind, knowing this may be my last chance to get real help.  I opened my mind and listened and sat in on classes that taught me about nutrition, meal planning and stress management.  I hit it hard and with determination and started to see results.  Nine months later I had lost 165 lbs though positive reinforcement, exercise and effective meal planning. Two years later I had an additional 20-25 removed from surgery due to loose skin. 
When I look back through the process I think about what was different this time.  I've tried to lose weight before and have had so many failures.  The support I received this time was very different.  It wasn't support to achieve a short term goal but I was given support for long term success in making permanent life changes.  My doctor was always available when I needed to talk about something that was or was not working in the process, to take what I was doing and turn it into a best practice, or just talk about how well the process was going and how good life was .  The support during the skin removal was equally as important as it was a lengthy process that took over a year and 4 surgeries.  Dr. Frank Sutton was not only my surgeon but also my coach as I learned to accept some radical changes in my body that there was no going back from once we began.  I feel this type of support from my doctors was crucial in my overall success.
I recently celebrated three years of maintaining my weight and still weighing between 200-205lbs.  All of the meal planning eventually helped me take the training wheels off the bike and I could finally ride it on my own.  Proper meal planning and being active became a normal way of life.  I am a happier and healthier person who no longer feels the need to fit in.  My stress is managed through fun activity, exercise and loving that fact I am still alive and living life.
At AHS, patients and their families are at the centre of everything we do and every decision we make. We are proud to celebrate this during
Patient & Family Centred Care (PFCC) Week
across Alberta from Oct. 17-21. This year's theme is "Growing Partnerships."  Do you have a story about how you worked in partnership with a care-provider to improve your health, or the health-care system? Let us know below.