Cyber Monday Online Safety Tips
Tuesday, November 22, 2016 12:40 PM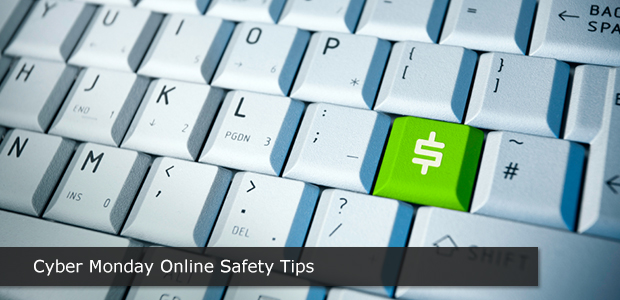 In the medical field we often say 'prevention is better than the cure.' This applies to the online world as well. This advice is timely with Black Friday occurring on November 25 and Cyber Monday on November 28. Last year more than 19 million Canadians took advantage of online deals offered on these days. There are savings to be had, but there are also thieves out there trying to take advantage of these now popular online events. Here are a few tips you can follow to help prevent becoming the victim of a scam.
1.Up-to-date antivirus software: Make sure you have up-to-date antivirus and anti-spyware software installed.
2.Beware of  'phishy' emails: Phishing messages are extremely common. They are designed to appear from trusted organizations such as your bank or familiar retailers like Apple, or Best Buy and the aim is to dupe consumers into revealing personal details.
3.Be wary of the type of information being requested: When making a purchase online, be alert to the kind of information being collected to complete the transaction. Ask yourself if you think it is necessary for the vendor to request that information. Remember, you only need to fill out required fields at checkout.
4.Make sure the site is secure: Never buy anything from a site that does not have 'https' at the start of the URL (web address). The 's' stands for secure. There should also be a green padlock to the left of the browser.
5.Use safe payment methods: Credit cards are generally the safest option because they allow buyers to seek a credit from the issuer if the product isn't delivered or isn't what was ordered.
Happy and safe shopping!