No One is Immune to Overdose
Tuesday, August 29, 2017 3:40 PM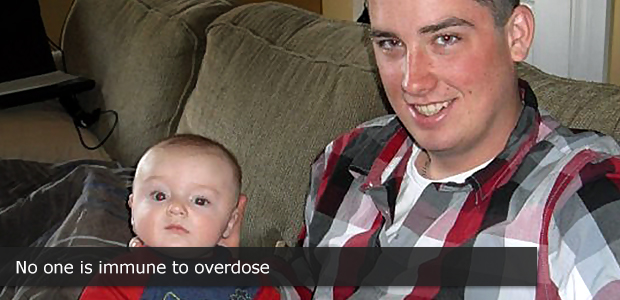 On March 18th 2011 I was planning on going to a family cottage with friends and invited my brothers. We were always close growing up and had become even closer with the birth of my first child. They were so excited and proud to be uncles and I thoroughly enjoyed seeing these new bonds form. I was disappointed as neither of them could make it but my brother Josh assured me "There is always next time!" I have read that one text message hundreds of times since that day because that was the last time I would ever talk to my brother.

On March 19th 2011 I awoke at the family cottage with no sense of the pure calamity and heartbreak awaiting me. I packed up our things and returned to our hometown deciding to take my daughter to the pool for a swim. After leaving the pool and returning home my cell phone started to erupt with notifications. I thought "What the heck can be so important?" I became irritated, digging for my cell phone in the swim bag as it rang repeatedly while I was trying to peel a wet bathing suit off my toddler. I answered my cell phone and as soon as I heard my sisters tone of voice when she said, "Are you alone right now Amy?" I knew something was incredibly wrong. She didn't want to go on when I told her I was home with only my daughter but I begged her to tell me what was going on. Finally, she replied "Josh died last night in his sleep". That was the moment my whole life changed and will always be divided into two parts. Life before Josh died and life after Josh died.

I honestly do not have the words to describe the incredible emotional pain and trauma that followed that day. Not only losing my brother and everything that was incredible about him but watching my parents and other family go through this pain too. After finding out no cause of death was found in his initial autopsy we were asked if he could have used any drugs and the next step to find answers would be waiting for his toxicology. We had already learned Josh attended a birthday celebration with friends the night before his death and started asking people from the party if drugs were involved. What we were told from his friends and what his toxicology confirmed was Josh had experimented with the prescription opioid hydromorphone the night of his death.

My family was absolutely blindsided by this news. We had never expected something like this could happen to us. How could something that is prescribed by a doctor and is in people's medicine cabinets cause such irreversible harm? How could one tiny pill used to treat pain cause my little brother to go to sleep and never wake up? I always knew drug use carried risks but I did not realize recreational or occasional use could kill. I assumed most people would develop a substance use disorder first, there would be warning signs, or someone using would have an opportunity to seek help before harm escalated. I had no idea a legal, regulated drug could kill someone so easily.

Since Josh's death I have committed myself to doing whatever possible through advocacy to prevent other families from experiencing the same pain mine has endured. Through my advocacy I have learned many things about the opioid crisis that I wish I was aware of seven years ago. I wish the risks related to opioid use had been more well known and I wish someone had intervened when opioids were aggressively and fraudulently marketed, sparking this tragic and avoidable crisis. I wish addiction and substance use wasn't so stigmatized which causes people to suffer in silence. Now, with the introduction of illicit fentanyl it is more crucial than ever for us to have a variety of simultaneous responses & interventions. We must save the lives of those using now with accessible mental health & addictions treatment, harm reduction, and treating substance use as health issue not a moral failing. At the same time, we must also do everything in our power to prevent new people from being unnecessarily exposed to opioids through more responsible prescribing and increased education efforts. Failure to only do one or the other will result in more harm. On International Overdose Awareness Day we must honor those who have died while fighting for those who are still alive. Overdose does not discriminate and has no socioeconomic boundaries. Our loved ones matter and their lives are worthy. Josh was a beautiful human being with a contagious smile, incredible sense of humor, and a kind heart. He was a skilled arborist and a talented athlete. His death does not define him, his life does.
If you need help or are concerned with someone else's substance use visit www.stopods.ca or call:
• Health Link at 811 or
• 1-866-332-2322 the Addiction Helpline (available 24 hours a day, seven days a week)