Help Prevent Drug Use in Kids
Monday, November 16, 2015 9:50 AM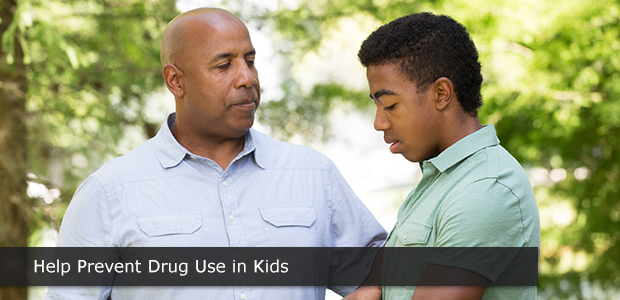 Twenty-six years ago, when I first started working in the field of youth addiction, we experienced the emergence of a new drug called Ecstasy, associated with raves and the 'all night dance party' culture.  A few years later we were having similar conversations about Crystal Meth, the next man-made drug to hit the scene.  In both cases, newspapers were full of articles echoing the same themes we are seeing today – lives ruined, loss, death. 
Now there's a new drug in town - fentanyl.  Because of its powerful nature, the impact of fentanyl has been devastating, but in essence the problem is the same.  As long as there is a demand, as long as people are looking to alter mood, to experience a 'high', there will be a market for man-made drugs. The people creating these drugs will not worry about public safety or loss or death; all they will worry about is profit. 
So how do we address this problem?  Unfortunately, there is no easy answer.
Ultimately, parents need to do their best to raise happy, healthy, competent children. Children need positive relationships with significant adults who care about them, and to feel loved and valued.  They need support, encouragement and the opportunity to practice skills so they can learn how to communicate, form healthy relationships, solve problems, identify feelings, make good decisions, deal with stress, and cope with the challenges of life.  Children who can do these things are less likely to use drugs. 
Parents need to do what they can to prevent or delay the use of substances by their children for as long as possible. Research indicates that the younger children are when they start using substances, and the more often they use, the greater the likelihood of long term problems.  On the other hand, the longer use is delayed, the lower the risk.  Children who are busy participating in a range of activities they enjoy, and who are consistently supervised, are less likely to have access to drugs or the time and opportunity to use.  Parents need to get to know their children's friends, and their friend's parents. 
Prevention is a community effort.
Parents, it is important to talk to your children about drug use frequently and on an on-going basis. As soon as children are old enough to start asking questions, give them truthful, honest answers they'll understand.  Educate yourself so you are credible and encourage questions. If you don't know the answers, look for them together.  Stick to the facts.  Avoid preaching, scare tactics and exaggeration.  Research shows these tactics do not work, and may actually lead to a loss of trust.  Look for opportunities to discuss drugs and decision-making, including stories in the media and on the news.  Talk about why people use drugs and the potential consequences.  Help your children make sense of what they are seeing. When your youth is old enough to begin attending gatherings and parties, be sure to set substance-related rules and guidelines together.  Explain your expectations and listen to their response.  Look at drug-using behavior in your home and the example being set.  If you are dealing with your own struggles with substance use or mental health, set a good example by getting the support you need to make positive change. 
For more information on how to talk to your children about drugs and drug use, check out the Parent Information Series at http://www.albertahealthservices.ca/amh/Page2434.aspx
If you are concerned that your child may be struggling with a drug or alcohol problem, intervene early and seek professional help at your local AHS Addiction and Mental Health office or call Health Link at 811.