Overdose Awareness Day: From Awareness to Action
Tuesday, August 30, 2016 1:46 PM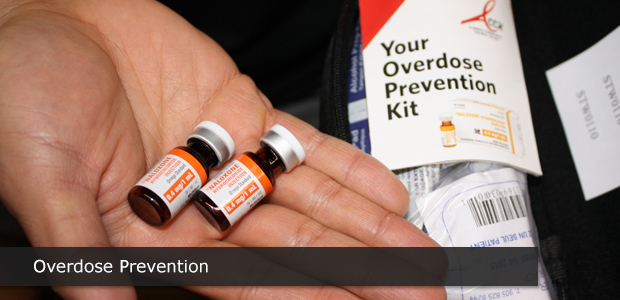 August 31st is International Overdose Awareness Day; a day acknowledged around the world by community events, memorials, and campaigns to reduce the stigma of drug-related deaths, increase knowledge about overdose prevention, and remember friends and loved ones who have died as a result from drug overdose.
Drug overdose continues to be a public health crisis in Alberta, and we are still losing more Albertans to overdoses than we are to motor vehicle collisions and homicides combined. As such, our awareness of addiction and substance use, and the risks associated, has increased. Albertans have seen coverage of the overdose crisis on the news or read about it in the paper, we are talking about it with one another and within the health care system, and people who have been personally affected, such as Janet Radtke, have graciously shared their stories with us.
Awareness, of course, is important, but it is only the first step. The slogan for this year's International Overdose Awareness Day is "time to remember, time to act". This is a fitting slogan, because it reminds us that we need to act on our awareness. It is not enough to know about the dangers related to substance use – understanding that overdose can occur will not prevent it from happening. We must also have the tools to act on this knowledge and mitigate some of these risks.
At Safeworks, Calgary's harm reduction program, we act by equipping our nursing team to prescribe and dispense life-saving take home naloxone kits. Since July, 2015, we have dispensed over 800 kits to drug-users, and have trained over 300 health care and service providers in overdose prevention and response. This is in addition to our ongoing work in providing harm reduction supplies, such as new needles, along with counselling, referrals, and support for people who use drugs.
Each Albertan can take action, too. If you're using drugs, know that there are a variety of tools available to you, no matter what you're feeling ready for. These include naloxone kits and training, needle exchange services, peer support, detox, counselling, medication assisted treatment, and residential treatment. The addiction helpline, at 1-866-332-2322, is a good place to start. If you're not using drugs, take action by learning how to prevent, recognize, and respond to an overdose online at drugsfool.ca. Together, we can take action by supporting one another, and voicing that the lives of people who use drugs matter. Overdose is preventable when we turn awareness into action.