Being a province wide integrated healthcare system allows us to share information, work seamlessly and provide standardized care to Albertans.
AHS cares for a growing and aging population with diverse needs. Alberta is one of the fastest-growing provinces in Canada. Alberta's population growth remains ahead of the national average.
Alberta has urban, rural and remote populations. Certain geographical areas within our province are home to different population structures and unique health needs requiring tailored approaches to healthcare delivery.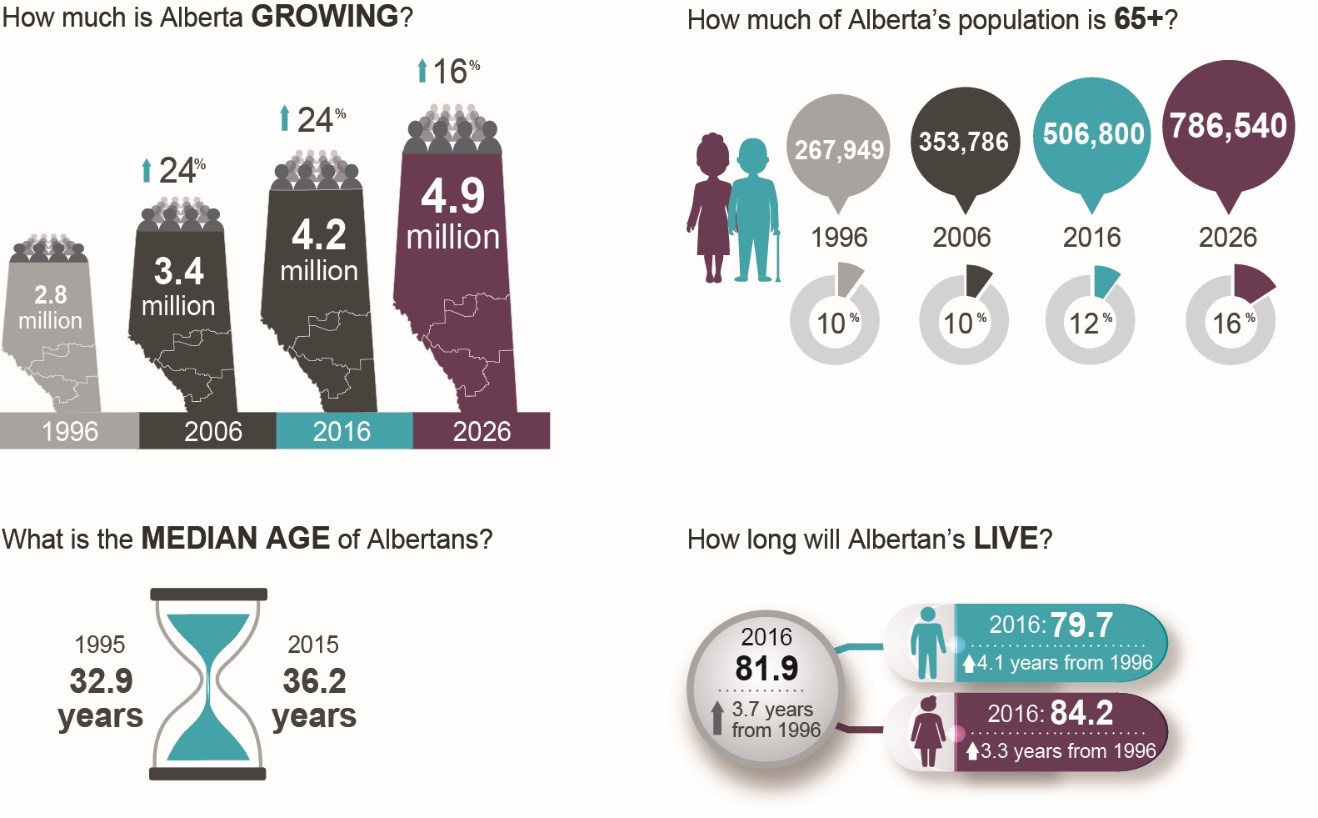 AHS has more than 109,000 employees, including over 101,000 direct AHS employees (excluding Covenant Health staff). Over 8,300 staff work in AHS' wholly-owned subsidiaries, such as Carewest, CapitalCare Group and Calgary Laboratory Services. We have 13,900 volunteers who have contributed over one million volunteer hours this past year. We are also supported by more than 10,000 physicians, more than 8,100 of whom are members of the AHS medical staff (physicians, dentists, podiatrists, oral and maxillofacial surgeons). Students from Alberta's universities and colleges, as well as from educational institutions outside of Alberta, receive clinical education in AHS facilities and community locations.
AHS programs and services are offered at more than 650 facilities throughout the province, including hospitals, clinics, continuing care facilities, cancer centres, mental health facilities and community health sites. We also have community-based services designed to help Albertans maintain and/or improve their health status. All facilities and programs are operated in compliance with specific sections of program legislation.