Ronda White
Chief Audit Executive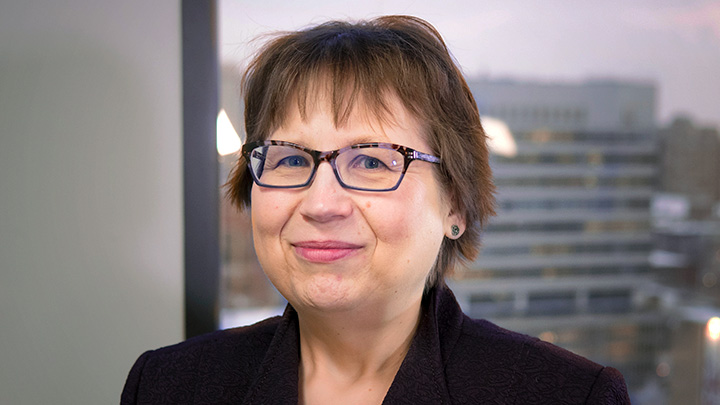 In her role as Chief Audit Executive, Ronda leads the Internal Audit and Enterprise Risk Management portfolio for Alberta Health Services. Her portfolio includes internal audit, compliance, enterprise risk management and provincial continuing care audit.
Ronda and her team deliver both advice and assurance to the AHS Official Administrator and senior leadership with regards to AHS governance, risk management and management-control systems. The ERM team leads AHS' Enterprise Risk Management program and monitors and reports on organizational risks to Executive and the Board. The Provincial Continuing care audit team assesses compliance with health service standards at all publicly funded continuing care facilities.
A Chartered Accountant with more than 25 years of knowledge and experience in auditing, risk management and financial accounting, Ronda joined AHS in 2010. Previously, she worked for the Office of the Auditor General of Alberta as well as for a broad range of government departments, agencies and boards for more than 15 years.
She started her career with public sector accounting and auditing firms — where she attained her Chartered Accountant designation in 1992 — and also gained valuable experience in providing accounting, tax and auditing services to small businesses, individuals and small not-for-profit organizations.
Ronda has years of non-profit board governance experience. She was previously a board member and Treasurer of the Terra Centre for Teen Parents, an organization that supports teen parents. She was also a board member for the Kidney Foundation of Canada, and served in a number of leadership roles including National Treasurer and National Board Member for over 13 years.