Budget:
$850 million (phase 1 and 2)
Highlights:
A new regional hospital and cancer centre in Grande Prairie will help more northern patients receive specialized and complex care, closer to home and with shorter wait times.
The new hospital in Grande Prairie will function as a regional referral centre, providing health services to northwestern Alberta residents.
The new hospital will include:
An increase in the ICU spaces and allows for growth to the emergency department.
The new site will have 243 beds, compared to 161 at the existing Queen Elizabeth II (QEII) Hospital.
A state of the art cancer centre with two radiation vaults, bringing radiation therapy services to the community and the surrounding region. The centre is part of a province-wide strategy to open a corridor of cancer care treatment centres across Alberta. Grande Prairie will become the fifth city in the province to offer radiation therapy, joining Edmonton, Calgary, Lethbridge and Red Deer.
Phase 2 construction, currently underway, includes a 28-bed mental health unit and an additional 32-bed medical unit being built-out in previously shelled space.
Eleven operating room suites (ORs), including two ORs supported by the Alberta Surgical initiative and a dedicated obstetrical OR in the maternity unit.
Obstetrics – space for an anticipated 2,150 annual births in the region.
Diagnostic imaging – including an MRI and future expansion capability.
Respiratory therapy, laboratory and medical device reprocessing.
Approximately 4,000 square metres for nursing and medical careers programing from the Grande Prairie Regional College.
Project Updates
Developed by:
Alberta Health Services & Alberta Infrastructure
Owned by:
Operated by: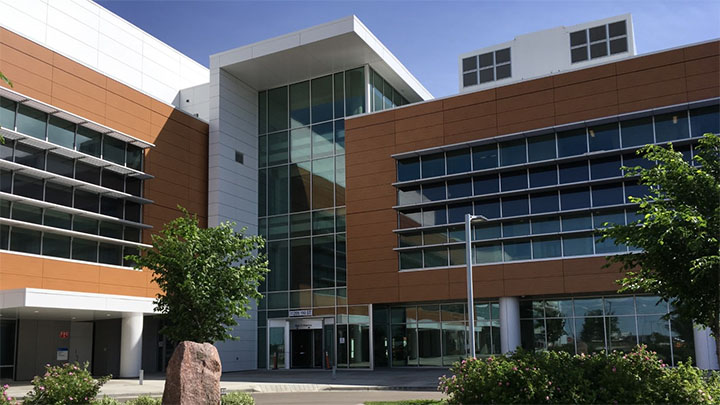 Exterior of the Grande Prairie Regional Hospital.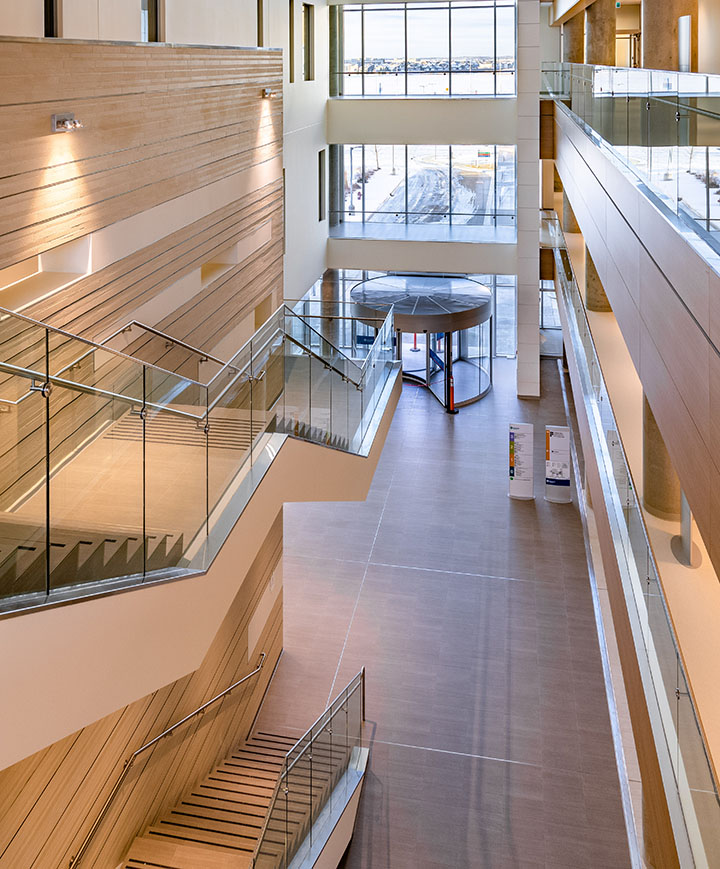 Interior of the Grande Prairie Regional Hospital.