AHS is focused on making fast, effective improvements to our four key priority areas.
By doing so, we will ensure Albertans continue to receive emergency care when they need it, wait less time for surgeries, and have more input into the way their healthcare system operates.
This, in turn, will enhance our ability to deliver on improvements across all areas of care.
In each priority area, AHS is taking concrete steps to reduce pressures and improve performance of the system.
As always, our goal remains to deliver the best possible health outcomes for Albertans.
Healthcare Action Plan
90-Day Report from Dr. John Cowell, Official Administrator (February 27, 2023)
---
Four Priorities
Improving EMS Response Times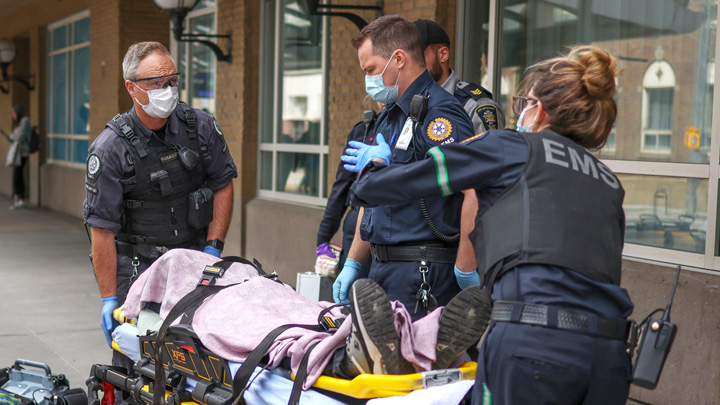 Significant work has gone into improving access to EMS services despite a more than 30 per cent increase in demand since last summer.
We are seeing results.
Actions
EMS hired 457 new staff members in 2022, including 341 paramedics.
Nineteen new ambulances were added in 2022 provincewide.
Diversion of low-priority calls to the Poison and Drug Information Service (PADIS) when appropriate.
Stopped automatic dispatch of ambulances to non-injury motor vehicle collisions.
Pre-empting and allowing for ambulances to be diverted to higher acuity calls when needed.
Supporting use of alternate transport options.
Enhancing partnerships with other first responder groups.
Recruitment, retention, and increased EMS staff supports.
Adding triage physicians in ED waiting room to support ambulance off-load.
Sending 911 calls to 811, when appropriate, and connecting patients to appropriate care options.
Allowing paramedics to assess and treat without transport to hospital.
Implementation of EMS Provincial Service Plan.
Decreasing Emergency Department Wait Times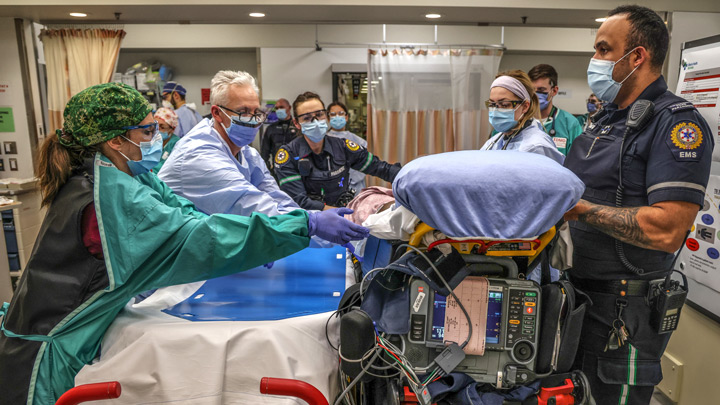 AHS is working hard on several initiatives aimed at improving access to emergency care and bringing wait times down.
Actions
Enhancing community supports to enable more care in the community.
Improving hospital flow to improve use of ED beds.
Ensuring Albertans are aware of alternate options to visiting an ED.
Expanding hours for non-urgent clinics at children's hospitals.
Establishing an integrated operations centre in Calgary to support EMS off-load and placement of patients in hospital (already established in Edmonton, exploring expansion to Red Deer).
Increasing dedicated allied health supports in the ED to support timely assessment and discharge of elderly and frail patient populations.
Increasing social work supports to assist patients with timely hospital discharge and appropriate care options after discharge
Community partnerships to facilitate safe discharge from ED for individuals experiencing homelessness.
Embedding psychiatric emergency teams in some EDs.
Expanding phone service providing mental health consultation support to partner agencies involved in mental health response, community outreach and support.
Expanding Health Link Virtual MD program.
Directly admitting patients to hospital without a stop in ED where appropriate.
Expediting specialty consultation in EDs.
Adding 114 full-time equivalent nursing staff to emergency department teams to ensure the transfer of responsibility for patient care from paramedics to ED staff is fast and safe.
Fast-tracking lower-acuity pediatric patients at both Alberta Children's Hospital and Stollery Children's Hospital.
Improving Patient Flow Throughout the Healthcare Continuum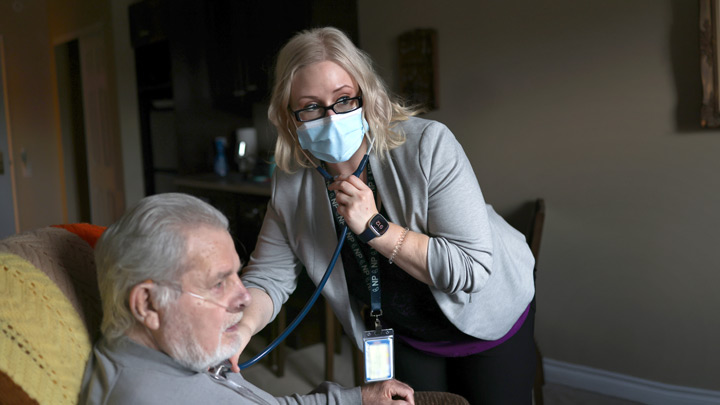 Ensuring Albertans have access to the right care in the right place at the right time is at the heart of the improvements being made to healthcare in the province. Re-establishing this balance will help ensure there is sufficient capacity for the flow of patients from the ED into acute care, and from acute care back into appropriate care in the community.
Actions
Between September 2022 and January 2023, operated an average of 255 net-new, non-ICU acute care beds across the province.
We are increasing allied health supports to hospital care teams to support improved patient flow on hospital wards.
We are fully utilizing virtual hospital programs in Edmonton and Calgary.
We have taken steps to improve community-based options for homeless and vulnerable populations requiring medical respite and convalescent care.
And we have added hours of home care to support patients at home while waiting for continuing care placement or to keep people at home as long as they would like to and can safely be there.
Reducing Wait Times for Surgeries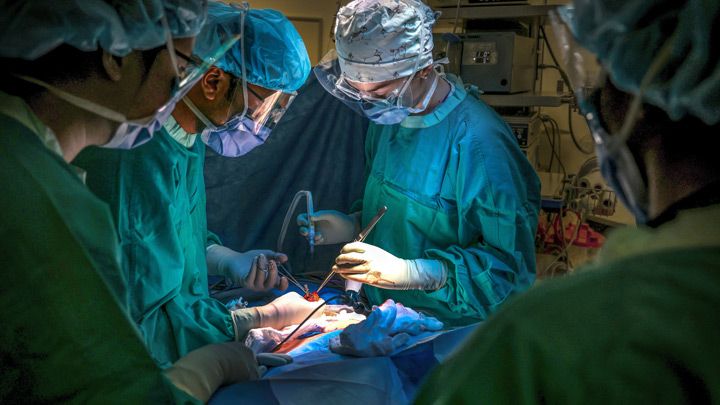 AHS has done considerable work over the past four years to introduce better management of the list of Albertans who are waiting for surgery. The focus is to ensure all surgeries are completed within clinically recommended timeframes. This work involves analyzing the wait-lists of individual surgeons, factors that inform the appropriate treatment of individual patients, the appropriate utilization of all available operating room capacity, and the most efficient scheduling of surgeons, anesthesiologists and nurses.
Actions
Improving management of our wait-lists.
Implementing provincial referral pathways co-designed with primary care, surgeons, and patients.
Adding rapid access clinics for orthopedics.
Expanding relationships with chartered surgical facilities.
Improving how surgeries are booked.
Optimizing surgical activity at urban and rural sites.
Completing Alberta Surgical Initiative (ASI) capital projects to add operating rooms and necessary supports such as medical device reprocessing.
Expanding the surgical workforce and working to retain the existing workforce.
Expanding alternative care team models to ensure available supports such as anesthesia.