Slave Lake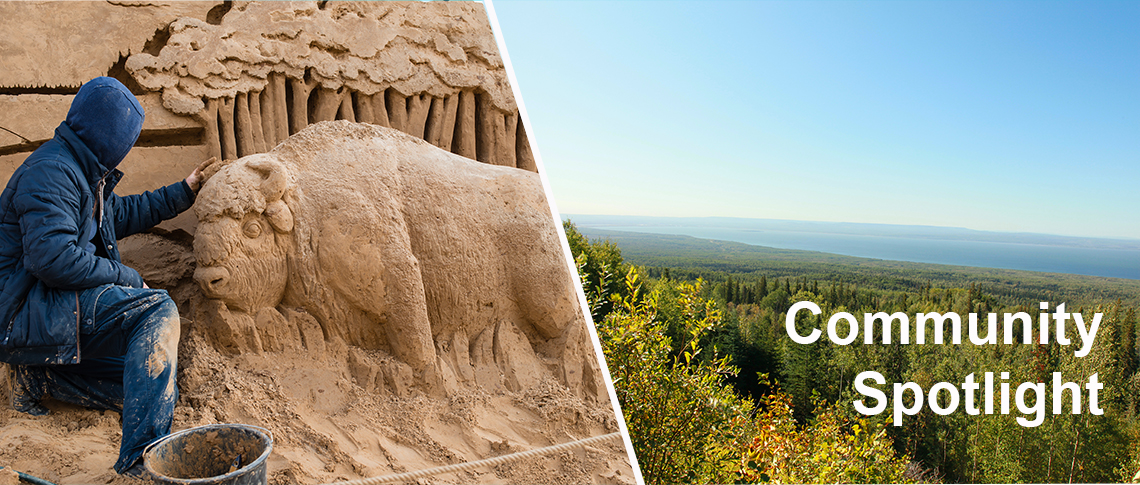 Nestled on the edge of Lesser Slave Lake, the town is characterized as "The Jewel of the North" and the heart of "Big Lake Country." Areas to the east and north of Slave Lake are dotted with lakes, ponds and wetland areas, with Slave Lake the largest. Here, the beautiful natural surroundings create a unique quality of life. Slave Lake has an abundance of recreational, cultural, educational and social service facilities for people of all ages. Join a community club, take a class or seminar, or take in one of the many annual events and celebrations at one of the local community centres or in outlying communities.
Outdoor enthusiasts have much to enjoy – often within a 15-minute drive. Some of these sites include a vast provincial park, Canada's northernmost bird observatory, Alberta's easternmost foothills and the Lesser Slave Lake. The lake has seven kilometers of pristine, white sand beaches and is a stop to thousands of migrating birds.
With a young, diverse and multicultural population of approximately 6,782. Slave Lake maintains a small and integrated community feel, ideal for raising a family. The town is located only 2.5 hours from Edmonton, so you're able to easily access big city amenities. Area residents work in the oil and gas, forestry, health care and personal services industries. The natural beauty and economic prosperity that characterize this growing community make it an ideal location in which to live, work and play.
With a fully-integrated health facility to provide acute care, continuing care, and community health services, Slave Lake is able to provide excellent front line health care to their residents. Staff at the Slave Lake Healthcare Centre provide patients with emergency services, renal dialysis, ultrasound, X-Ray, rehabilitation and pharmacy services. Residents can visit the Slave Lake Family Care Clinic for primary family healthcare programs and services. Programs offered here focus on preventing and managing chronic diseases and staying well through all phases of life. Alberta Health Services (AHS) is dedicated to putting patients and their families first, informing and empowering people to make the best decisions for their own health.
There are plenty of advantages to working in one of northern Alberta's towns and cities, including Slave Lake. People working in these areas often work in smaller facilities, and have greater opportunity to get to know the people they work with, their patients, and their families. Healthcare professionals have the opportunity to work to their full scope of practice, using a broader spectrum of their knowledge and skills and offering a greater depth of support than they might working in a larger centre.
AHS offers employees a competitive rate of pay, a comprehensive benefits package to enhance the health and well-being of our employees and their families as well as a Northern Incentives Program. Employees accepting posts within specific geographic areas can receive an additional $3,000 annually through the Northern Incentives Program, for their part in continuing to enhance the health of local residents long-term.
To learn more about Slave Lake visit the community website.