Welcome to Red Deer, Alberta and the Canada Winter Games! Whether you are here as an athlete competing in the Games, a coach or volunteer, or a family member here to cheer them on, if you need health services during your time here, Alberta Health Services (AHS) is here for you. From this page you will find helpful information to keep you and your family healthy and well during your visit.

Call Health Link at 811 for health advice -
1-866-408-5465 if you're from out of province.
Download the AHS App
Find healthcare locations, influenza clinics, medication list resources and support for personal care planning through the AHS app. Real-time wait times are also available for emergency departments in Calgary, Edmonton, Lethbridge, Medicine Hat, and Red Deer.
Download:
Apple App Store
|
Google Play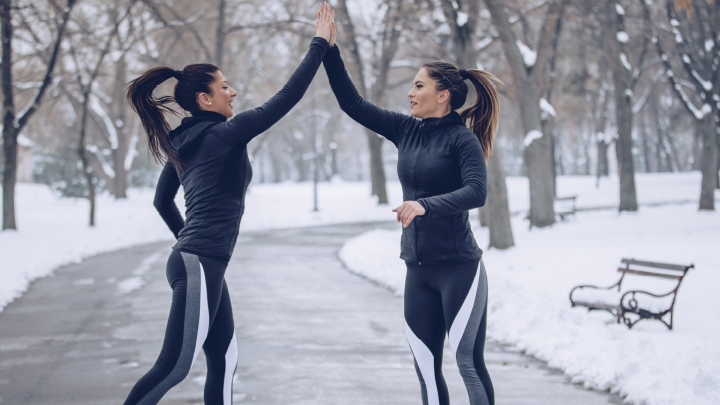 Healthy Living Pledge
While you're here, we also encourage you to be a champion of your own health and take the healthy living pledge. Taking the pledge is easy. All you need to do is commit to improving or maintaining a healthy lifestyle by:
Being active - You don't need to be an athlete to get moving.

You can pledge to go for a walk after dinner, working out on your lunch break or trying a new sport or activity

Eating healthy - Fuel your body and mind, on and off the field.

You can pledge to eat dinner as a family four nights this week, or eat a cup of leafy greens at lunch every day

Minding your mental health - Get your head in the game.

You can pledge to meet a new neighbor, volunteer, or reach out for help if you need someone to talk to

Protecting your health - Gear up, it's game time.

Pledge to always wear a helmet while sledding, walk like a penguin to avoid slips and falls on the ice, or get immunized against influenza
Share your pledge on social media to inspire others, using the hashtags #AHSFitFam #CWG2019. Everyone who makes a pledge will be entered for a chance to win prizes from AHS and our community wellness partners.