Co-workers Celeste Bouchard and Trent Schmidt pay it forward
It was a relief for bartenders Celeste Bouchard and Trent Schmidt when they decided to just give the $1,000 they'd just been tipped to the Stollery Children's Hospital.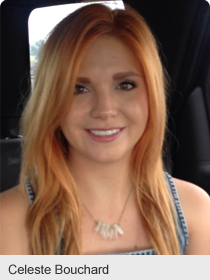 "I thought it's not right to take that. Humans are meant to be better than that and to help make the world better," says Bouchard, 27, who is current attending Grant MacEwan University to become a nurse.
Bouchard and Schmidt were working together at Hudsons Canada's Taphouse on Edmonton's Whyte Avenue Thursday serving a customer.
Near the end of the night, he told them he wanted to tip them $1,000 for the great service they provided and for the bar being a great place.
The pair initially laughed it off and Schmidt told the patron it was really too much and not necessary. Then the man asked Bouchard for her handheld debit machine.
She handed it over without putting the number in; she wasn't going key it in that amount for a tip. He put in the amount, hit OK and handed the machine back.
"I just looked at him and thought 'You are the nicest person ever'," she says.
"He told me he had the money to do it and wanted to give it to us," says Schmidt, 23. "I promised I'd pay it forward."
Their first thought was to share it with all their co-workers but that quickly got complicated and stressful. It made the generous act become about the money and who should get what. So they decided to just give it all away.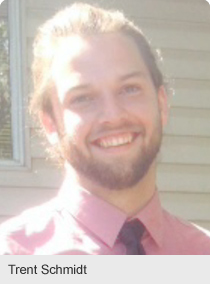 "We're all pretty fortunate to be healthy. I thought the Stollery was a good idea," says Schmidt, whose girlfriend volunteers at the Stollery. He has also had a family member who needed the care provided at the children's hospital located in the University of Alberta Hospital in Edmonton.
"I think it's important. The Stollery is a great place and deserves it," says Bouchard.
"Kids are our future and the heart of our communities. They deserve to be cared for. This story reminds us all of the difference we can make," says Tannis Peterkin, Community Initiatives Coordinator, Stollery Children's Hospital Foundation. "Another thank you to the first individual who started this act of kindness with the generous tip at Hudsons on Whyte."
"It was incredible," says Schmidt of the decision to give all the money away. "We just felt so much relief, it was rewarding for sure. We definitely felt better with that choice."
Bouchard let their co-workers know by Facebook what they were doing with the money.
"I said let's get a feeling in our hearts that money can't buy," says Bouchard.