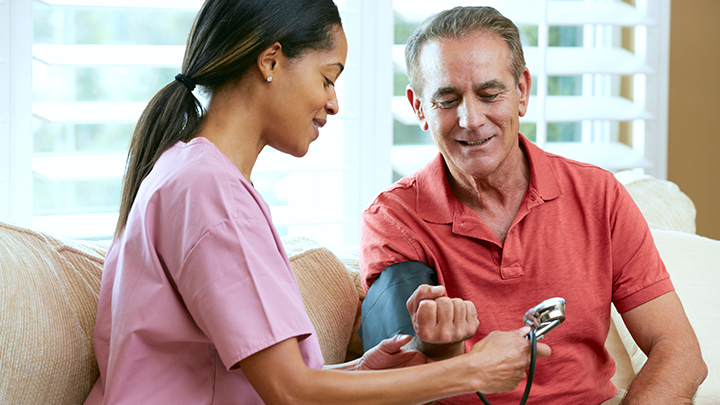 PaCT partnership aims to put patient at heart of team-based approach
Story by Leanne Rekiel
Improving care for patients with complex health needs is the premise behind a unique new initiative called Patients Collaborating with Teams (PaCT).
The end goal is to put the patient at the centre of a team-based approach, says Rob Skrypnek, Acting Senior Program Officer, AHS Provincial Primary Health Care.
"We want the patient to receive ongoing, timely, appropriate and comprehensive care," adds Skrypnek. "PaCT involves patients in the care planning process by working directly with primary care physicians and their teams to co-design a coordinated approach to care planning."
As a key partner, AHS is uniquely positioned to help Primary Care Networks (PCNs) align their efforts to enhance care across the system," he says.
"PaCT builds on foundational work already underway within PCNs and their member clinics to implement the Patient's Medical Home, while improving access, screening and paneling efforts that support patient-centred care planning in Alberta. The initiative also aims to improve decision supports in primary care, such as clinical guidelines or pathways, to ensure care plans are developed using the most current evidence and to promote smooth transitions of care between primary care teams and other providers."
"Within primary healthcare, the terminology around the Patient's Medical Home relates to the notion that a family practice is the place where patients feel most comfortable discussing their personal and family health issues. Many patients within that home have complex health needs or are at risk of developing chronic conditions. PCNs devote significant resources including team members, to care for these patients. As the demand continues to grow, we need to try new evidence-based ideas to strengthen care planning."
As part of the PaCT initiative, PCNs are being asked to participate in Innovation Hubs. The goal is to have at least five to seven PCNs agree to participate by the time Phase One launches. PCNs have already been sent an Expression of Interest.
The Innovation Hubs are expected to operate until August 2018, when the PaCT initiative will reopen to allow more PCNs to participate.
PaCT is a partnership with the Alberta Medical Association – Toward Optimized Practice and Alberta Health Services (AHS). The initiative is being actively supported by patient representatives, the Health Quality Council of Alberta and the Alberta Cancer Prevention Legacy Fund.